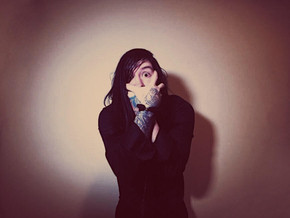 The highly anticipated return of the Dead Rabbitts is finally here. The band released their Tragic Hero Records debut full length, "Shapeshifter" back in 2014 and is excited to premiere the first track, "Dead Again" off their upcoming album 'This Emptiness'.
"Dead Again" is about using substances as coping mechanisms, as evidenced in the song when Craig Mabbitt sings, "a shot to kill the pain, A drink to drown the shame. No matter what I do, it always hurts the same". The song is very personal to Mabbitt as he explained, "This song is a reflection of myself, and the foolish ways I cope with pain. I realized that consuming substances for the wrong reasons can send you on a downward spiral, and no matter what you do, it will still hurt the same. Just gotta learn how to pick yourself up and end that cycle."
"Dead Again" is available on all streaming platforms (Spotify, iTunes, Bandcamp, Google Play, Amazon Music, SoundCloud) and pre orders for 'This Emptiness' will be available on 2/14.