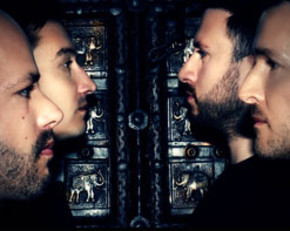 The Northeastern region of Italy is home to some of the most striking landscapes on earth. With the jagged Dolomite Mountains rising high into the sky, the lines between nature and man are blurred. From the heart of the region is Inner Call, an eclectic rock quartet whose connection to one another a similar one and goes much deeper than simply calling themselves a band. Their diverse backgrounds and influences have galvanized into one brilliant unit. Though they don't know what invisible forces brought them together, they've committed themselves fully to seeing it to its pinnacle.
http://www.facebook.com/InnerCallMusic/
The video for their first single, "Gravity," is a thrilling feat of concept and execution by director Simone Vrech. The video begins in a modest apartment with a lone man isolating himself in the corner. Around him, the objects of the apartment float freely, seemingly unencumbered by the laws of gravity. His thousand yard stare shows the distance in his eyes and in his mind, with the utensils and furniture crashing to the ground by his own cerebral commands.
Outside, he encounters the woman on his mind through a store window, stopping to engage her. Though their eyes never lock, and she appears unaware of his presence, there is a silent bond between them that is beautifully apparent as the vehicles on the street begin to float away from the ground. The members of Inner Call are onscreen as bystanders to this miraculous scene, which is both fleeting and breathtaking.