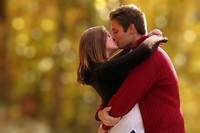 Rev Peter Unger's "Love Is What I'll Do" is an uplifting love ballad full of joy and wonder with the world. The arrangements are simple yet effective. Shimmering acoustic guitar serves as a second singer of sorts, as it appears to nicely emphasize his strong message. Far off in the distance is the twang of an electric guitar helping to further color in the sound. Everything is perfectly balanced as the song slowly unfurls resulting in a warm welcoming spirit. His expressive voice serves as the heart of the piece, with the rest of the work swirling around him ever so delicately.
Guitars open the piece up in a majestic, elegant way. Showing off their impressive chops they quickly work together to create a satisfying rhythm for Rev Peter Unger's voice. His story is one of true love, one whose cyclical nature helps it to grow ever more powerful with each passing moment. The rising action is reflected both in the growing intensity of Rev Peter Unger's voice as well as the song's arrangement moving towards more forceful moments. As the piece unfolds it reveals a sense of dedication and devotion that serves as the spiritual heart of the piece. Through this commitment the way that the piece comes together is simply heavenly as every element works to create a feeling of true happiness.
"Love Is What I'll Do" shows off Rev Peter Unger's calm reassuring voice and proves him to be a truly magnificent storyteller.
www.reverbnation.com/revpeterunger
By – beachsloth.com