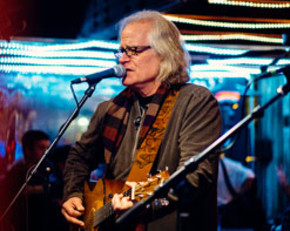 Chuck Murphy is an award winning, Billboard charting singer-songwriter from Palmdale, CA, originally hailing from Bloomington, MN. He has had three #1 hits on SoundCloud® with over 22 million listens to his song, Falling Star, which also held the #1 spot on SoundCloud's country chart for six weeks and the #1 spot on SoundCloud's folk and singer-songwriter chart for two weeks. The hit song, "Falling Star," has been nominated for the 2016 Hollywood Music in Media Award (HMMA) in the music category Americana/Folk/Acoustic.
Murphy has won several awards, including a 2016 Independent Music Network Award for Favorite Country Impact Artist; a 2016 New Music Award from New Music Weekly Magazine for AC Breakthrough Artist of the Year; and two 2015 Independent Music Network Awards with his single, How Many Times, for Mainstream Impact Artist and Favorite Crossover Artist. Murphy has had two songs go to #1 on the National Radio Hits and Independent Music Network charts, and has a third song, Cowgirls, steadily climbing toward that same achievement. It's no wonder Murphy and his songs are winning so many awards.
After 16 years of working together writing songs and producing music, the EP Peace Be With You has been a labor of love for Murphy and his co-producer Jeff Silverman (www.palettemusic.net). A movie-ready remix of the track, "Peace Be With You" has been submitted for consideration for the 59th Grammy Awards, and Murphy's band, Big Coyote, has put love and passion into this project with every note they have played.