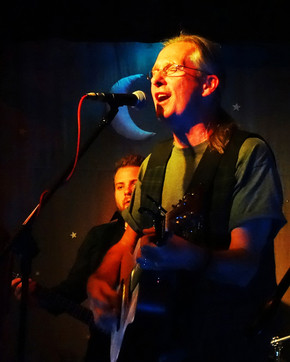 Join us today as we catch up with Eddy Mann.
Where are we talking from today and how will you celebrate the holidays and New Years?
Unlike most of the year, the holidays and New Years will be pretty low key for me, even on the quiet side. I'm looking forward to the open spaces, the room for quiet, and the endless hours with no schedule. I seem to be much more reflective these days, even recognizing the blessing of each new breath.
What are you most promoting now in regards to a new single, tour, venture, etc?
I've been busy the past six weeks promoting and supporting my new album The Consequence that was released this past November. It continues the power of love message, and reveals our ability to sway the consequence by our responses to life's challenges.
When you look back on 2016 what are you most proud of?
I'm really satisfied with the response that Dig Love garnered in regards to waking folks up to the idea of a more compassionate view of the world and each other. There's also been a real growth in the fan base and that's been a very humbling experience.
Looking forward to 2017 what are 2 music based goals you want to attain and how will you achieve that?
Well number one will be the continued support of The Consequence through a heavy schedule of gigs and interviews, and then there are also two new projects scheduled to start in the spring, a concept album inspired by an American artist, and a new collaborative worship album. The means for success will be careful scheduling and hard work, both of which aren't strangers to me.
When it comes to consuming music do you most prefer buying or streaming and what sites/apps do you use?
I'm struggling a bit with the streaming (Spotify) technology. I've accepted that it's part of the changing music landscape, but there's still an audience out there that wants to hold the music, have it in their hands, especially after live events. It's my hope that we can find a balance that everyone, artist and audience, can be satisfied with… until then, Love on!
http://www.eddymann.com/
http://www.facebook.com/eddymann.musician