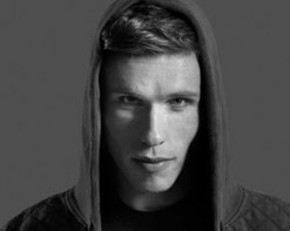 Taking a break from his ambitious video trilogy project, Nicky Romero has unleashed the brand new "Take Me" video, featuring Colten Avery. With over a million views in its first week, this adventurous clip is one of beautiful cinematography and mesmerizing visuals. The first two chapters of the trilogy, "Lighthouse" and "Future Funk," followed the story of Jon and his complicated journey through life. While we're eager to see part III and the conclusion to Jon's story, when something like "Take Me" falls into your lap there's no choice but to take it and run with it.
What we've come to cherish about Nicky Romero is his ability to stretch the boundaries of the EDM genre. At the start of the song, an arpeggiated guitar picks a baritone melody that slides right in with a modern rock playlist. Once Colten Avery's vocals hit, it could pass for a top 40 rock song – particularly because it was co-written by indie-pop band The Script. Slowly but surely the exquisite production talents of Nicky slide in and by the time the drop hits the song is thumping hard enough to blow the roof off, assuring that no venue can contain the power behind this song.
Nicky's brand new video for "Take Me" is the kind of video is a true pleasure to watch over and over. Of course, the song is an absolute gem, with the vocals of Colton Avery delivering a knock out blow of melodic exceptionalism. It's a gorgeous video using the late night streets of Los Angeles as it's backdrop as a young boy sleepwalks his way through his dreams of growing up to be like his hero, Nicky Romero. He dreams of the day that he can be behind the DJ table in front of a legion of fans. In the meantime he will use his imagination to put himself in Nicky's shoes. He posts up in the middle of the bodega with his makeshift turntable and though his audience is small now, his dreams are big and devotion is unwavering. It's an inspiring, feel-good clip that will tug at the heartstrings of audiences far and wide.