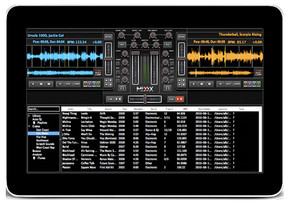 Technology is changing the way musicians explore and create music. There is a wide array of devices and technically savvy instruments that can enhance the music-making process. If you're a musician or want to offer a special gift for a musician, keep the following technology-fueled products in mind.
Tablets
Tablets for drawing can enhance the writing process for songwriters and musicians. Jot down musical notations and store them in the tablet at the same time. Performers can also rely on their tablets when they're on stage to help them recall lyrics and control other devices.
Jamstik Smart Guitar
A Jamstik Smart Guitar is an innovative instrument that features infrared sensors along its fret board and real metal strings. This instrument tethers to your smartphone or tablet and allows you to link to various apps that help you learn to play guitar or improve your guitar playing.
Programmable Pedal Board
With a programmable pedalboard, musicians can program patches for recording or live performance along with various effects. With its ten sound presets and various other bells and whistles, guitarists will enjoy experimenting with this exciting tech toy.
Eigenharp
The Eigenharp isn't a cheap gadget, but it is worth the expense according to critics. The Eigenharp allows musicians to play notes and samples to create multi-level scores, complex arrangements, and program music. Moreover, because this tech device is performance friendly, it's ideal for live situations.
Jambe
The Jambe plays like a pair of bongos and even sits up on drum stands, but this unique device connects to your smartphone so you can download a vast array of sounds to play. Music lovers can use their hands, drum sticks, or brushes to play the Jambe. Because it's lightweight and portable, this tech-savvy instrument can be added to your live performance too.
DrumPants
While DrumPants seem like a novelty, they are actually quite playable. The pants are designed with drum pads that actually make the sounds of a full drum kit. You can smack your thighs and calves to play bass drum, snare, and cymbals to perfection. Walk down the street while sounding like you have a band in your pocket.
Piano Apprentice
If you want to sharpen your piano-playing skills, the Piano Apprentice is a great piece of technology. This 25-key keyboard features light-up technology that literally tells you which key to play next. You can go from playing Chop Sticks to Mozart in no time–well, in time! If you're already knowledgeable about hand placement and have some level of skill on the piano, this device will help you improve immensely.
With the wide range of digital tools available to musicians today, it can be tough to decide which to invest in. The tech tools and instruments listed here have been featured on best-of lists and are already proving popular with musicians and music aficionados. Give them a try and see for yourself how these tools can greatly enhance the music-making process. To learn more about each, visit the manufacturers' websites.
Aimee Kirk has always 'dabbled' in art, creating a few oil paintings over the years for friends and family. But she is now exploring a new hobby in the form of digital art, and so far she's loving it!