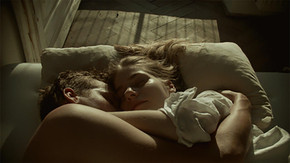 Everyone once in a while a film comes along that makes everyone sit up and take notice. It might be a small indie film that catches the interest of people from different countries or it might be a big-budget film that actually taps into the ethos of almost everyone worldwide. The cutting documentary ALL THESE SLEEPLESS NIGHTS by director Mikael Marczak seems to be just such a film.
The 30-year old director is not new to the film scene. His 2012 documentary movie, 'FUCK FOR FOREST' won rave reviews at almost every film festival it played at. Critics lauded the docu-film for being ahead of its time. The film was considered a bizarre tribute to one of the world's most weird charities FFF. The film was commissioned by the charity to encourage positive change through body positivity. The charity itself has one of the most innovative approaches to saving the environment. According to sources, the FFF makes and retails homemade erotic movies to online users. The proceeds from the movie sales and other promotional drives are donated to organizations that work towards saving the environment. This may seem like a bizarre way to eco-conservation but it does seem to work. The FFF Charity has several million dollars for environmental measures and it seems to be growing daily. The director Marczak has cashed in on to this hype and his movie 'FUCK FOR FOREST' managed to create a furore on the movie circuit. The Polish Director was recognized and lauded by the Polish Film Institute. In fact, the movie was considered and lauded as the 'Most Watched Polish Documentary abroad' in 2013.
But Marczak is not new to docu/movie filming. His previous endeavors 2012's "MAN AT WAR" and 2010's "LA MACHINA" were also considered some of the best movies in their category. However, the director is now gaining prominence and recognition due to his latest release "ALL THESE SLEEPLESS NIGHTS.' The cutting-edge docu/movie follows the life of two youths as they move through a typical day and night in modern-day Warsaw. Both actors are young and they go through relationships, form new bonds, break- up and fight; all through the course of a single day and night. Although the story line is sometimes grippy and obscure, it does seem to catch the viewer's interest. Critics have loved the way that the camera seems to intrude into the actos' life and face and showcase what is going on in and around the main characters.
Most of the movie has been shot at pre-dawn or at night and the camera seems to weave in-between the characters while still remaining as stationary as possible. The story starts with the two characters discussing a vague topic on a beach. Eventually, the two protagonists, the Krzysztof and Michal start exploring the abundant nightlife offered by post-War Warsaw. Krzysztof has just broken off a five-year relationship and he decides to explore his freedom with his friend Michal to the fullest extent. This takes them all over Warsaw at night enjoying almost everything that the city has to offer. However, the story actually takes a turn for the worse when actor Krzysztof takes up with Michal's ex-girlfriend Eva. This causes a great deal of friction between the two friends and new conundrums come up that tax the threesome.
Although the story is interesting and the visuals are alluring, some viewers have objected to the 100 minute storyline. Apart from these gripes, critics have pointed out that the movie promotes naive romanticism of everyday ideals. This may be meaningful in a country that has faced oppression in several forms. A little tightening of the storyline with better edits could have resulted in a shorter but much more captivating film.
The Director is now hard at work on another docu/movie which is being eagerly awaited.
ALL THESE SLEEPLESS NIGHTS: Winner At Sundance Film Festival
Young directors bring a fresh new perspective to the world of movies. Over the years, there have been young turks who have managed to turn the world of filming and storytelling on its head with a few simple but cunning moves. Young Polish director Mikael Marczak seems to just one more such revolutionary new director. His new docu/movie ALL THESE SLEEPLESS NIGHTS seem to have taken the film world by storm. The movie won an award at the Sundance Film Festival due to its sheer cinematic excellence. Now, after watching the film, the director has been lauded by the BBFTCA as director to be watched out for in the coming decade.
About the Film
When you really look at the docu/film, nothing is really apparent. The story appears vague and the actors seem to wind in and out of the story line with no clear end in progress. But its this very vagueness which seems to have resounded with almost everyone in the audience. The story covers three people as they go about their day to day life in modern-day Warsaw. Actors Krzysztof Bagiński, Michał Huszcza and Eva Lebuef are new actors that play themselves in the movie. All three are fresh to the world of acting and this reflects in the form of their uninhibited movements and unconscious actions while being filmed.
The movie starts with school friends Krzysztof and Michaeł on a beach. They sit, smoke, fume and chat about ex-girlfriends and life in general. Krzysztof has recently split with his girlfriend of five years and now wants to experience everything open to a bachelor. Both youths try out the Warsaw nightlife in the form of all-night raves, clubs, parties and narcotics. But things reach a head when Krzysztof falls for Michal's ex-girlfriend Eva. After that, things do get a little difficult but the docu/movie is a must-watch for the simple things that the two friends and one girl do as they move about their daily life. Critics have stated that the camera work is what makes the mundane story so interesting. The camera lingers almost lovingly on the actors and viewers almost feel like they are intruding into the personal space and private secrets of the actors as they go about their daily life.
Director Mikael Marczak agrees that the movie is something different and was recently recognized as one of the most inspiring directors for his outstanding work in the industry. In a recent interview, he categorically states that the movie is about modern-day youth in Warsaw who seem to have a completely different approach to life. In fact, the director conceptualized the movie when he realized that even though he fell in the young age bracket, there was a younger Polish generation who seemed to position life through a completely different viewing glass. In a view to capture this difference, the director spent more than three months experiencing Warsaw nightlife. It was on one such outing that he noticed the two main actors in his film,Krzysztof Bagiński and Michał Huszcza, sitting at a bar and chatting. The director states that their conversation and body language was so captivating that he went over and introduced himself just to learn what they were doing and what they were talking about. This simple approach gave rise to the entire movie and the director strove to capture this single moment in this film
The director is not new to accolades though. Over the last few years, he's created several docu/movies and music videos that have captured the viewer's attention. The director trained at the prestigious California Institute of the Art and created 2012's "MAN AT WAR" and 2010's "LA MACHINA" for the general public. New docu/movies are eagerly awaited from the upcoming director and he is already hard at work on several new ventures. For more information, you can contact the Director directly through his website or email him through the website.
Mikael Marczak Los Angeles Director
Mikael Marczak is a popular film director and documentary maker. Based in Los Angeles, Mikael was born in Warsaw, Poland back in 1982. At a young age, he was always fascinated with movie making and the production process as a whole. His passion propelled him to create a number of independent films and documentaries –many receiving high praise and acclaim from fans and critics alike. While still considered a young director, Mikael is not a novice –and in fact — is a seasoned cinematographer with several accolades and achievements to his name. In fact, he was named "The Most Inspiring Director" by the BBFTCA for September 2016.
Mikael's films are drawing great reviews for both content and cinematography. In fact, the 34 year-old Polish native claimed his name to fame back in 2012 for his documentary, "F*** for Forest". This gripping documentary showcased the inner workings of one of the world's most bizarre charities. This, of course, was the Berlin-based non-profit organization of the same name, which believed and continues to believe that sex can enact positive changes. Mikael showcased how the FFF sells homemade erotic films on the Web — with all proceeds from sales going towards maintaining, saving, and preserving the Rain Forest. This is considered a first in the world of erotica and environmental protection, and Mikael was credited for displaying this union on the silver screen to countless documentary lovers and fans.
This documentary has received so much attention over the last few years. So much that The Polish Film Institute recognized Marczak's work as the most frequently watched Polish documentary back in 2013. Mikael studied directing at the prestigious California Institute of the Arts in Los Angeles. In fact, he used this time to hone in and enhance his skills as a director, writer, cinematographer and documentarian. His films, "Man at War" in 2012 and "La Machina" in 2010 also helped Mikael garner international attention. However, his most recognized film to date has to be "All These Sleepless Nights". This 2016 movie follows two young men — Michael and Krzysztoff — dealing with the daily trials and tribulations of young adulthood in Warsaw, Poland.
The film has received stellar reviews and industry ratings. This is mainly due to Marczak's captivating and compelling way of telling gripping stories to the world. In a recent interview, Mikael stated that the film is about the struggles of young adulthood in Warsaw. This is something that all youngsters can relate to no matter which part of the world they are in. From the craziness of youth to dealing with emotions and peer pressure, this film has truly amassed a strong following across the globe. Marczak directed the film based on his own experiences as a young man in Poland — and how these life experiences helped shape and mold him into the successful and thought-provoking director he is today.
If looking for a great story with strong emotions and a connection to youth all over the world, this one is it. What critics and reviewers love the most about Marczak's work is his inspirational film-making and story-telling. In fact, it's almost as if the camera is another character with its own story-line connected to the one you are watching on the screen. With a number of new films and documentaries in production, Mikael Marczak has truly taken Hollywood by storm. In fact, many fans absolutely love the way he accentuates all his films with content, topics, and themes that connect with so many people across different walks of life.
Simply check the Web for more information on Mikael and his upcoming films and documentaries.