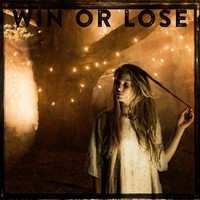 A Bad Think's "Win or Lose" effortlessly blends alternative rock and chamber pop into a lovely whole. Intricate arrangements dominate the piece. The attention to detail is impeccable with every flourish adding to the overall emotional impact. Nicely balanced no singular element of the song takes over but rather each instrument plays off of the other. Celebrating this interplay, the way the song unfurls has a naturalistic air to it. Guitars and strings work together to create a sweeping emotionally charged sound. Quietly experimental A Bad Think display a great amount of taste in how they let each layer of sound come together to create a kaleidoscopic rush of color.
The song begins off with a hushed whisper from the elegant strings that underpin the song. Riffing begins in earnest upon helping to keep the rhythm at first. A rather hypnotic skeletal beat keeps time before the percussion truly makes its presence felt. Deep in the heart of the piece are the articulate, narrative lyricism that helps to tie the entirety of the piece together. Slowly but surely the song grows in power finding ever greater sources of strength. By opting for a gradual build a Bad Think display a mastery of pacing. For its rather illustrious conclusion the way all of these many pieces come together feels deeply satisfying.
"Win or Lose" is a passionately performed piece, one that shows off the undeniable deft skill of A Bad Think.
By Beach Sloth