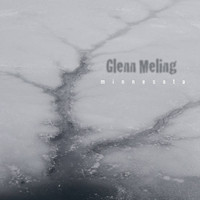 Glenn Meling's "Minnesota" offers up an eclectic take on the best of pop. Alternative rock, country, funk, and hints of dub come together to create a vibrant sound that teems with life. Vocals serve front and center, showing off Glenn Meling's poetic take on storytelling. Elements come together, at times feeling reminiscent of David Bowie's glam rock inflected later work. Over the course of the album a sense of optimism in the future, in others, shines through serving as a unifying force.
https://glennmeling.bandcamp.com/releases
Starting the album off on right is the distortion that opens "Alive". From this sense of chaos, a structure gradually emerges from the din. Upon this rising up the song begins in earnest. Glenn Meling's vocals have a sense of intimacy to them as the song glides along on an infectious groove. Quieter and contemplative is the mellowed out "Brother Jonathan". A hushed wonder defines the contemplative title track "Minnesota". Rather large in scope the piece has a meditative quality to it. On "America" Glenn Meling creates a celebratory spirit, one that unfolds like a long-lost classic. Tender and lovely is the understated "The Good I See in You". How the many layers of sound come together creates an ornate, regal melody. Closing the album off is the slow-burner of "Free". At first nearly silent the song builds itself up into a glorious driving rhythm.
The exuberant free-wheeling spirit of Glenn Meling's "Minnesota" is an absolute joy to behold.
https://twitter.com/GlennMeling
By Beach Sloth