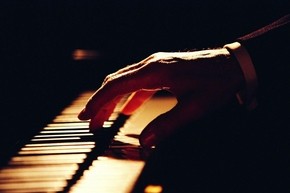 Music is hot wherever you go in America and there are a number of new music venues opening in a number of cities. Some of the best are the mid-size venues that offer both national touring artists as well as local favorites. Most with the highest reviews are also affordable, serve good original food and have a decent bar selection. Below are four of the newest music venues achieving acclaim from music critics and are being noticed by customers.
Venkman's in Atlanta
This is the site of the old NuGrape sod Factory in the Old Fourth Ward, but Venkman's at 740 Ralph McGill Blvd. opened in September 2015 to instant recognition for both its music and its food. Project masterminds included a custom stage and high-grade sound system into the venue.
Empire Control Room and Garage in Austin
This venue, located at 606 E. 7th St., is one of the most talked about music venues because of the unique location. The building was an automotive shop, but now the 15,000-square-feet space features modern music and off-beat events. It has three stages, one large stage in the "garage," another stage in the "control room" with visual effects and a Creekside patio.
The Shed – New York City
This venue, scheduled to open in 2019, is a one-of-a-kind facility set on city-owned land on West 30th Street. The 200,000-square-foot building has six levels with one of the most impressive aspects of the building is it can be expanded to another 20,000-square-feet plaza using a telescoping exterior. The Shed has a mission to work with artists across all media and platforms, from music to dance, and visual art. They seek to present artists' work to a diverse public.
Music Box Supper Club in Cleveland
This venue opened in 2014 downtown at 1148 Main Avenue and won the 2015 "Best of Cleveland" from Cleveland Magazine. This venue boasts of two stages upstairs which offers national touring shows along with dinner and a casual supper club downstairs.
Teragram Ballrom in Los Angeles
This venue opened in May 2015. Teragram Ballroom, located at 1234 WS. 7th St. is the newest venture of those from Bowery Ballroom and Mercury Lounge in New York City. In this enterprise, a 102-year-old theater, formerly hosting silent movies, was converted into a 600-seat music venue.
These venues are just some of those opening. No matter your music preference, there are plenty of choices to see both new bands and well-known artists.