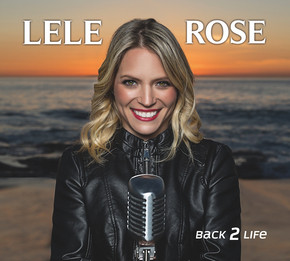 Meet international pop soul artist – Lele Rose. The Washington DC born singer, songwriter and pianist is best known for her deep smoky vocals and her superior classical piano chops. With a powerful bluesy voice, Lele has been compared to the gusty sound of Fiona Apple, the braveness and grunge of Adele, the clear pure confidence of Lana del Rey, and the ridiculously beautiful tone of Stevie Nicks. Her passion for music has led her to perform abroad and landed her a nationwide residency with Seasons 52 restaurants where she can most often be seen singing throughout the Northeast region and Southern California.
In addition to performing as a solo piano artist, Lele has performed with live bands in music venues across the nation including the world famed Troubadour, the House of Blues, and the Whisky a Go-Go in West Hollywood, CA.
She composed, recorded, and produced her first full-length studio album titled Bliss Kingdom in 2011. The album features jazzy piano riffs, upbeat dance tracks, soulful melodies, hip-hop beats, and Latin & Caribbean highlights. City Dreams and Let Go are featured tracks with music videos on YouTube.
In 2013 she released an empowering love song Honey, I Love You that pulls you in to listen over and over again. Produced by Rivers Mathew Welch from the new popular Philadelphia rock punk band Rivers Monroe, the ballad starts off building slowly and escalates into a potent driven beat.
While in Los Angeles, Lele met Billy Castle who became her drummer for West Hollywood performances and produced a 3-track demo taking her sound to the next level. Lele released the first single from the project Vivacious; a hot, sexy and energetic rock inspired pop song.
Soon to be released is a new soulful brassy single, Waiting from the LA demo project and an original holiday song Believe – composed for the Holiday Magic CD, a gift for Children's Hospitals.
Lele continues to create new songs while mastering her craft. Be sure to stay on the lookout for the budding American artist and entertainer as she forms her unique sound, while staying true to her passion of performing, healing, and inspiring at a city near you.