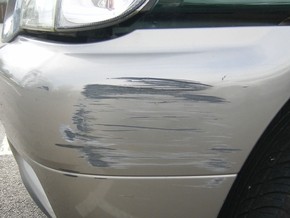 When you get a car, especially if it is your first car, there is the excitement that comes with it. For a young person this is a time for celebration of the advances made since seizing to be under parental care. This purchase surely has taken a lot of planning and also sacrifice to acquire, and it is an object that you will surely treasure.
Even though you will be keen to take care of your car the first times you drive around, there are some unfortunate circumstances that are beyond your control. One of them is when you realize there are scratches on the surface of your car. The presence of scratches on the surface can cause a major difference in the appearance of the whole vehicle.
These marks on your car can be as a result of several things. You may have experienced an accident, where another vehicle grazed the surface of your car, and sped off, just for you to realize the extent of the damage later.
Another scenario could be, if you reside in a place where there are many young people or kids, the underage persons could have made the marks on your car, while you were away. A third common possible cause of the marks could be is if your parking skills are not yet professional, it is very likely that you grazed a surface like a wall as you were trying to park somewhere.
Figuring out the cause of the scrapes on your car is the first step. The next step is finding out what is the best way to remove the marks, it could be, something that may require the expertise of a professional. To regain the perfect paint job appearance your car had, you may seek the services offered in a body shop, or another option is you could choose the car scratch remover. Here are some tips on how you can remove scratches on your car;
1.Determine that the mark is actually a scratch.
There are times you may think that you see a scratch, but if you inspect the area more keenly you will realize that it is just a line of material that is raised due to impact, sometimes it can simply also be debris. The raised line of material is formed when the surface of your car makes contact with any other object whose surface coating is softer than the one of your vehicle. Any other imperfection that you have verified is not a scratch will need fewer resources to remove.
2.Verify the penetration of the scratch.
The next thing you should do after confirming that you actually have a scratch on your car is you need to know the depth of the scratch. If the scratch is only up to the clear coat layer, then it will be very easy to repair. If the scratch is a different color to the outer coating, then it implies the scratch is deep.
The outlook of your car should show how much you value it and how much it means to you. It is very important that any imperfection on it is dealt with promptly, to ensure that your automobile will stay in good condition, during the whole time it serves you.
Bio
Mick Boltz is an experienced engineer as well as a well-known mechanic. He has worked with several big automobile factories. Mick also conducts seminars to new car engineers on tackling different issues like how to choose the car scratch remover to use on different types of car scratches.