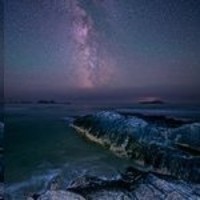 "Touch the Sky" shows off the impressive vocal and lyrical stylings of the KC Sisters. Singing a song of hope and encouragement they create a deeply moving inspiring piece of work. Effortlessly blending together elements of jazz and gospel into a satisfying whole, the KC Sisters prove to be adept at storytelling, revealing exactly how to move forward to achieve one's dreams whatever they might be. Indeed, the lyrics are the heart and soul of the song tying all else together with almost a poetic sensibility to them. Able to look ahead they have a pitch perfect arrangement, one that grows with their powerful voices. Indeed they pay close attention to all aspects of the sound, from the small flourish of the strings to the power of the piano as it grows stronger with each reiteration.
https://thekcsisters.bandcamp.com/track/touch-the-sky
A hushed beginning starts the piece. Delicate piano gives the piece a solid backbone as the first voice enters into the mix. Slowly the rest of the voices are woven into the track. From there a slow yet steady rhythm emerges. When the piece truly comes into bloom layer upon layer of sound are woven ever so delicately into the song's overall message. By the time all voice merge as one the song builds up ever larger and larger until it reaches a satisfying crescendo.
Tender, sweet, and succinct the KC Sisters go for a message of goodwill in the lovely "Touch the Sky".
By Beach Sloth