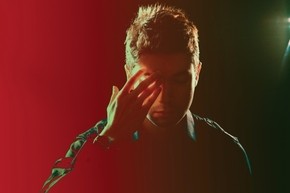 Christian Cooley (A.K.A. Leitvox) teamed up with the late British singer Gavin Clark (UNKLE) and composed a beautiful electronic ballad that serves as a message of hope for the young people willing to find new opportunities by leaving their country.
The video, directed by Flaminguettes, is full of elements related to life in Mexico and the differences in culture there. Utilizing a magical and almost haunted scenario, the video features the story of four girls alternating between two different societies. As the deep voice of Gavin Clark sings "Jump Now, there's a Whole Other Country for us" the girls stay suspended in the air, in between worlds.
"'A Whole Other Country' is a song that depicts the possibility to live in foreign worlds while remembering the significance of our origins. That is what Gavin and I tried to say in this track; we put in our skills and our sound without leaving our individual roots." -Leitvox .