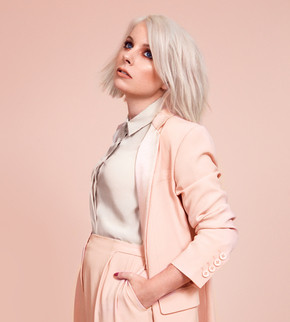 Following her return two weeks ago with yet another undeniable dance-floor banger titled "Staring At The Sun," Little Boots premiered a second track from her "Afterhours" EP released via her label On Repeat Records. "Face To Face" is an electric slice of shimmering disco ammoo, birthed in LA by Boots and another popworld legend, Mr Sam Sparro.
"Afterhours" is the follow-up EP to Little Boots' last album "Working Girl" and features two tracks, the latest "Staring At The Sun" which was produced by Richard X and "Face to Face," a collaboration with Sam Sparro.
"Afterhours" is the soundtrack for when the photocopier powers down and the office is locked up and you want to find somewhere to let your hair down and forget about the day. I really wanted to release something as a 'thank you' to my fans for all their incredible support over the years." Little Boots aka Victoria Hesketh explains.