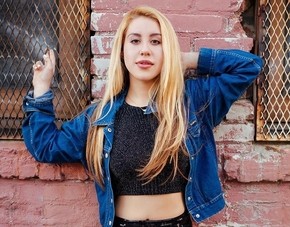 Hello to all my music minded friends across the globe, it is so good to see you all! So like so many of you I was so sad to hear of Prince's passing last week. I was also quite surprised how many videos on youtube connect his death to the Illuminati. Search "prince illuminati" and let me know what you think. So onto some music happenings as we start with Jamaican based music startup DIPPSO.com is blurring the lines between multimedia search and music streaming. Dippso.com gives users the ability to search, discover, organize, and share music using an interface similar to popular music services such as Spotify and TIDAL. "It's not a streaming service, It's a multimedia search engine," touts its Chief Imagineer, Lloyd Laing. Check it out @ http://Dippso.com. In other news, Limelight Networks, Inc., a global leader in digital content delivery, today announced music-streaming leader Rhapsody has signed an agreement, extending the companies' 15-year relationship. Rhapsody will leverage the Limelight Orchestrate Delivery and Storage services to continue to deliver songs to its 3.5 million customers around the world. By using Limelight's content delivery network, Rhapsody consistently delivers music to its customers in milliseconds across a wide variety of connected devices, resulting in a high quality listening experience. I have been so excited to have my guest this week by the name of Destiny. This young women is gorgeous, ambitious, talented, and true to her sound. I caught Destiny after hearing her single "Oblivion", and had to hear more. So join us as Destiny speaks on beautiful Malibu, California, Destiny is not just an alias, being so ambitious so young, and so much more!
Stoli: Where are we talking from today and how is your week so far?
I'm at home today in Malibu and my week has been amazing! Lots of rehearsal time for my upcoming show in Florida and handling all the preparations for that but it's been a lot of fun! :)
Stoli: Being that you are from beautiful Malibu, California what is a typical day for you and do you love the beach?
I love being outside, so I typically wake up and do some stretching outside in the sun, and then go for a walk or run! Being in nature is so relaxing to me! And yes I absolutely love the beach! There is nothing like laying out in the sand and hearing the waves crash! ********* One of my favorite things in life! :)
Stoli: At what age did you know you wanted to pursue music as a career and how supportive have your friends/family been?
I knew from a young age that I had a deep attraction to anything music related! I grew up in an atmosphere that was extremely music friendly! My parents were always playing me the top 40 hits of the time, from Kelly Clarkson, to Christina Aguilera, to Maroon 5, to Destiny's Child, and my love for music was constantly growing. I grew up singing at church, and when I started to play guitar, I naturally started writing music and my family and friends always wanted me to perform! Singing for others brought so much joy to my heart because the best part of playing music is when other people are having as much fun with it as you are!
Stoli: How did you get the musical alias – Destiny?
Destiny is my real birth name! A lot of people think that is my stage name, but I have a birth certificate to prove it haha. My management team and I thought about a lot of alias' we could go with, but I wanted to stay true to myself, and using my real name allows me to do that :)
Stoli: You are so ambitious at only 20. What have you had to sacrifice in order to pursue your music passions?
Aw thank you! A lot of sacrifices go into making your dreams work! There have been so many occasions where I have had to choose recording, performing, or writing, over going to a party or hanging out with friends. It's difficult when you're young and a bunch of your friends are going to college parties all the time, but I know to achieve my goals I have put 110% of my effort into my music, and I'm ok with that. Thankfully a lot of my friends are musicians, so whether in the studio, or performing, we have a lot of fun working while still chasing our dreams! :)
Stoli: I love your song "Oblivion." What does that song mean to you & when did you write/record?
Thank you!! This song is super special to me. It is my first R&B tune I've released, and I'm so happy I finally get to share that side of my personality with those who listen to my music! :) This song is meant to encourage anyone who's ever experienced a one sided love interest. Yes it can be extremely painful, but I've learned that sometimes painful experiences are blessings in disguise that help you discover pieces of yourself that you never knew. I wanted this song to also encourage young artists to always dream big, despite the often difficult road of moving up in the music industry! My line in Oblivion "guess you'll only see at The Staples" is not meant to be a prideful line in any way, but a power statement promising yourself, and the world, that you will never give up on your dreams!
Stoli: You are so beautiful as well as talented. As a young female artist do you feel pressure to expose your sexual side as well like Katy Perry, Selena Gomez, etc?
That's so sweet thank you! Katy Perry and Selena Gomez are great and beautiful artists, and no one can take that away from them, but I've definitely made a promise to myself in an extremely pressure filled industry, to keep my music about my artistry, and not about taking my clothes off. I want young girls to see, despite what the media often portrays, that they are worth so much more than a pretty pout wrapped in bed sheets – or naked. A little mystery should be the new sexy.
I've found the most beautiful and luminescent people to be those who share genuine kindness and their deepest passions, not their bodies. Taylor Swift is a great example of this and I respect her so much and this is one of the very reasons. That's also the image I hope to create for myself!
Stoli: When you are not making music what other hobbies do you enjoy and do you have work/school?
I'm currently focusing on my music full time and taking online classes!
I absolutely love animals, nutrition & fitness, and live a vegan lifestyle, so when I'm not making music I'm usually on a hike with friends, at my local farmers market, in a workout class, or reading articles about nutrition – it's definitely the field I want to get my degree in! I always have new goals for myself, and I think a huge part of living a happy and healthy life is fueling your body with the right foods, so I do the best I can to nourish my body with the best plant based nutrition I can find!
Stoli: I admire you for going out and chasing your dreams. What advice can you give other millenials who feel down and could use a mental boost?
Thank you! My advice to Millenials is to never ever give up on yourself or your dreams! Your big break could be right around that next blind corner – don't let it slip away from you! There will absolutely be people along the way who will tell you that you won't succeed, but the key to success is not allowing any negativity to bring you down, but to grow from it! I am now thankful for every negative comment that has ever been made to me because it's made me a much stronger person! I wouldn't change that for anything! Keep those who support you close, and stay focused! You got this baby! :)
Stoli: What is coming up for Destiny and where you @ online?
Thank you Stoli! I have a lot of things in the works that I am so excited to share with my followers/ #dreamers!
My latest release this month, Oblivion, 3 more songs, my show at the Florida Music Festival on April 22nd, other festival performances, cover video releases, music videos, a college tour in the fall and so much more!
http://www.destinymalibu.com/home.html
https://www.instagram.com/destinymalibu/
https://twitter.com/destinymalibu
https://www.facebook.com/destinymalibuxo/
https://www.youtube.com/channel/UCYPuZVjXR9p6996CjQ7YHyw
https://soundcloud.com/destinymalibu
Snapchat: DestinyMalibu
Reverbnation: Destiny Malibu