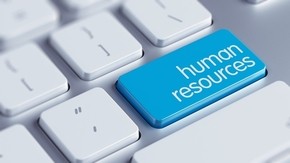 In addition to the risks related to compliance, research shows that the main hiring concerns for modern employers include fraud, theft, absenteeism, workplace accidents and high employee turnover among others. By making use of a comprehensive program for background screening, companies and organizations can address these risks and maintain compliant hiring practices.
Below we'll take a closer look at the main ways that a thorough background screening service adds value to companies and organizations.
Reduction of employee turnover
Experts in the human resources and security industry are in agreement that the most common issues that business owners and employers sought to address include overall poor quality of hiring processes. Following closely behind ineffective hiring processes was the high employee turnover.
An appropriate background checking policy can assist employers to eschew the cost of hiring mistakes and the lost time as well as helping them to deal with the consequent employee churn. Employers may take into account the results of credit history checks, sex offender and criminal checks, and even drug testing.
This information has proven useful for evaluating the integrity of prospective employees during the process of hiring. An attentive approach to employment background screening will effectively eliminate those applicants who have a history of negligent or harmful behavior, or who may repeat this behavior in the workplace.
Increased security and safety
Another advantage of a comprehensive background check is the capacity to identify potentially harmful people within a pool of applicants. By undertaking sex offender searches, credit searches, national/state criminal searches, and drug testing, employers can better zero in on and look into red flags in an applicant's history.
Healthcare institutions will also want to obtain information on medical malpractice events and industry sanctions to maintain compliance with the relevant authorities and reduce the risk of negligence.
A comprehensive analysis of background screening reports will also reduce incidence of on-the-job abuse, violence, drug use, theft, negligence and fraud. All this negative events can result in expensive litigation, fines and extensive damage to a company's brand reputation.
However, there exist state-specific regulations on how employers must undertake the above screening and testing procedures. An automated pre-employment background checking solution by a reliable service provider can bring together all these screening processes in one system that is compliant with the requirements of background reporting.
Improvement of regulatory compliance
Companies and organizations face many layers of regulation during the process of hiring. There are federal and state guidelines for issues such as discrimination and eligibility. Within industries such as financial services and healthcare, there are a number of industry-specific federal and state regulations from the relevant authorities as well as certification and licensing concerns.
Lack of compliance with any one of these requirements can result in hefty fines and the organization being placed under continuous probation or audit by an authority. To make sure that all compliance requirements are adhered to can be difficult for an already overstretched human resources department.
Automated background checking solutions can more efficiently mitigate litigation and compliance risks by providing parameters and reminders, and reorganizing the regulatory and statutory requirements for employees in one easily understandable perspective.
Bio:
Mike Woodley has worked in the security industry for many years and has made laudable contributions to a number of automated employment background screening solutions, making him among the most sought-after specialists in the trade.