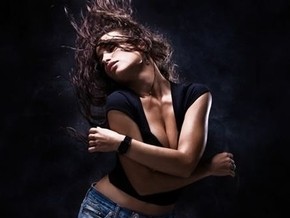 Dancing is not everyone's forte. In fact, we wish more people would realize this. However, there is hope for everybody. You don't have to accept that you have two left feet. We are going to show you some 'cheats' to impress people with. Whether you are a guy or a girl, this article has something for you to chew on.
Tips for Dancing in Public
• Try not to dance alone. Get close to someone who has a lot of attention on them and dance near them. This will make sure all the attention is on someone else so you can feel more confident.
• Don't imitate. This looks creepy and will only tell people that you have minimal creativity.
• Practice in private first. Lock yourself in a room and position a full-length mirror in a convenient place. Dance along to some music and you will become more aware of your movements, therefore you will become better at controlling them.
The Easy Shift
The easy shift is one of the best moves for dancing in a club if you are a guy. It looks fantastic, and people often don't realize how little effort the dancer has to put in. You simply stay on the spot, twist to the left, bend your knees, and use your hands with your palms facing down. The easy shift can be expanded to suit different songs, and you can add your own pops and locks in there to make it truly you.
Mastering Freestyle
Freestyle strikes fear into the hearts of novices. Again, this is much easier than it looks. Stay in the same spot and rotate your feet from side to side. Unlock your hips and move along with the beat. Wave your hands in the air or keep them low for a simple piece of freestyling.
Twerking
Let's get it out of the way now because you will want to know what twerking is. Twerking is the ultimate in flirtation. It's about popping your booty to the beat and showing off your assets. Popularized by Miley Cyrus, twerking isn't as difficult as you might think. It's a matter of shaking your hips in the right way. You can even throw some arm and neck action in there to add your own flavor to this popular dance.
Conclusion
Dancing for the first time without humiliating yourself takes a lot of guts. Don't set your expectations too high to begin with. Acknowledge that you're a novice and just dance with your friends to have fun. If you draw attention to yourself, you had better back it up.