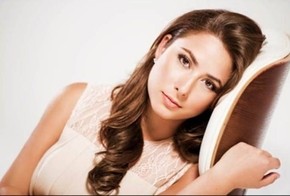 This spring, a new kind of art show is coming to Miami. From May 14 – May 30, the Dori Gilinski Gallery will hold a pop-up exhibition aimed at disrupting the gallery industry.
The "art world" is by nature elitist. The prices are prohibitive, the language is esoteric, and the fairs are less about the art and more about the spectacle.
"I want to tear down these barriers — figuratively and literally," says Dori Gilinski, founder of the Dori Gilinski Gallery. "I want to disrupt the secretive mores and backroom relationships that make the art world opaque to outsiders. I want to demystify what makes a particular painting so powerful, and I want to democratize the playing field for artists, collectors, and viewers."
Consider the status quo. The typical venue, an auction house or gallery stand at a fair, is hectic and overpacked. As a result, the need to sell, profit, and repeat is urgent and unavoidable. What should be beautiful has instead become transactional. Learning is an afterthought.
This last point is especially important. Gilinski, a former private art consultant with degrees from Oxford University and the Courtauld Institute, explains: "The art market today largely overlooks the humanity behind the work. Painting can give us immense insight into human passions and illusions. Art allows us to better understand ourselves."
Indeed, in the right milieu, art becomes what it can and should be: an experience that's as enriching as it is educational. Only in this milieu — a quiet space, guided by a patient curator, in the company of the artists themselves — can art transcend its commercial obligations and flourish as art for the sake of art.
This holistic philosophy gives the Dori Gilinski Gallery its unique ethos. After all, a Gilinski exhibit represents more than just paintings on a wall. As will be the case in Miami, it's a community-building effort. The show is not just a venue for buying and selling. The exhibition is a place where local schools can fieldtrip to, local professors can deliver lectures, and artists whose work is being shown can answer questions and engage with a wider audience.
As a result of this structure, the exhibition is poised to fuel a wider appreciation of art's role in society. "People tend to think of art as a mere adornment or investment," says Gilinski. "To the contrary, art is a fundamental facet of the fabric that holds society together."
The exhibit features 10 pieces of modern art from up-and-coming artists in Europe and Latin America. Prices range from $100 to $10,000, suitable for both a collector and a neophyte — a rare confluence among today's markets. Profits will fund an after-school art program in Panama through Libros para niños.