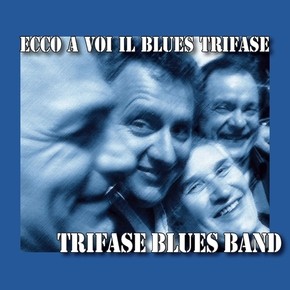 Hello there all my music obsessed friends all over the world. It is so great to be here today. So we have so much going on so lets get it going. In music news today, RED, the Sony Music UK artist and label services division, today announces the acquisition of leading independent sales and distribution company Essential Music and Marketing, a member of The Cooking Vinyl Group of companies. As part of this ground breaking new deal – which sees a UK major label buy into independent sales & distribution for the first time – a new company will be launched, Red Essential, which will be based at The Cooking Vinyl Group's West London offices. In other news today, Six influential conservative groups have sent a letter to members of the House Judiciary Committee urging them to reduce the burdensome government regulations that currently prevent songwriters from earning a fair wage in a free market. The letter, which was signed by the Council for Citizens Against Government Waste, American Commitment, Center for Individual Freedom, Less Government, Small Business & Entrepreneurship Council and the Taxpayers Protection Alliance outlines how outdated and excessive laws and regulations have culminated in an environment that hurts the very individuals who fuel the music marketplace. So today I am so excited to have my friend Trino and his band from Venice, Italy, The Trifase Blues Band. Also known as 3 FOR THE BLUES BAND they are an Italian alternative band playing their own blues spanning as well on country and rock folk music. I caught wind of the guys from the single "Understanding." Join us today as spring is in the air and we chat with The Trifase Blues Band about growing up in an Italian home, playing live and posting to Youtube, the migrant crisis coming into Europe, and so much more!
Stoli: Where are we talking from today and how is winter going for you?
Hi Stoli, we are in Venice, Italy. We are shooting videos for one of our projects. It's a happy and sunny day as it feels like springtime.
Stoli: We are 2 months into 2016, how do you feel the year has been so far in regards to music?
I like that question, Stoli. Well, the whole scene in our view needs to go even more independent, more free and creative, more spirituality & not just music, but the entire art scene.
Stoli: Growing up in an Italian home how much music play in your home?
A lot of music of all kinds, music day and night. Trifase Blues Band members are "old boots", live musicians since 30 or even 40 years of life. We experienced all kinds of music back and forth from the USA since world war II, British and Blues, until we got finally our own style. We have called it Trifase.
Stoli: What happened in life that made you realize that music was much more than just a hobby for you?
The audience response has been crucial to realize that. We have accepted a task to forward some evolution and to go for a new renaissance, a signal and message. Our motto is where do we go from here? We go back to humanity! People can counts on us, music belongs to humans as it's made by them and hence humans do have their right to make it their own music.
Stoli: Offer us a brief history how the Trifase Blues Band came to be and how did you name the band?
TRIFASE BLUES BAND also known as 3 FOR THE BLUES BAND is an Italian alternative band playing their own music spanning as well on country and rock folk music. It's members are the spearhead of an ITALIAN ART'S AVANTGARDE, named Trifase or Blues 3rd phase.
Although the band members have claims on certain instruments, the members switch instruments during live shows according to convenience, for they each play a variety of instruments. All 4 historic founders are also art lovers and are devoting their time and energies to the restoring of a 1500 Century Frescos in northern Italy. They play music either as a band or in a large Orchestra.
They say, "music has now to go back to it's people."
We have called it TRIFASE just because we didn't have anything to compare it to, therefore we took that word, meaning a 3RD PHASE. Considering a 1st phase in the spirituals, 2ND PHASE the long haired bands playing the blues in the late 60th or BRITISH INVASION, than we envisioned a 3RD PHASE to say when music, born from humanity gets back where it belongs, humanity. The planet needs a 3rd phase, don't we?
Stoli: I love your style and take on blues / rock music. How do fans and people take to your music in your hometown?
Well, we are literally changing the Italian approach to music. During our concerts we get the audience to participate with us, playing and singing with us. It becomes a large jam session people rhyming & singing along, kind of a musical happening and it works very well. Most of our songs are born out of this jamming. We like to compose our songs while live and on the spot with the audience included.
Stoli: I love your song "Understanding." Offer us what that song means to you and when you wrote & recorded it?
Trifase Blues Band "Understanding"
https://www.youtube.com/watch?v=b2qgFbN482E
"Understanding" is an instrumental piece, but like most of our songs Understanding has been pure improvisation. It was recorded live on April 30, 2014 and it Was the audience naming it Understanding, after getting a better understanding of the song.
Stoli: Who are 2 artists/bands that have inspired you and your sound?
Glenn Miller Orchestra + Jack White.
Stoli: I love your live shows posted on Youtube. How do you get ready for a live show and where do you guys play?
We play anywhere! We like to organize our own events and concerts. We are fully independent and always prepare everything a to b in details, incuding promotions and booking.
Stoli: It is getting scary with the migrant crisis coming into Europe. How should Italy deal with this matter?
Relax! Our experience during live concerts is very positive, we had many migrants too and everything was alright. For what we saw, as long as art is not violence there is nothing to be scared of. Music benefits people who listen to music and even more those who make music. That's the concept behind "Trifase" music. Educational programs and Trifase should work well.
Stoli: What is coming up for Trifase Blues Band and where you @ online?
Right now we are working with an innovative recording and video project here in Venice. We are working on a huge recording educational project with schools and children getting them to play music with the Trifase Blues Band, we really love that! We have made music sessions with 300 to 400 children and it's a lot of fun!
TRIFASE SOUND is a very unique genre of music, and yes we are from Italy! It takes guts to even think something like that. Our aim is to perform live instant and spontaneous creations. This Band is serious about it's purpose. Furthermore, when composing we sing in our own self created slang, a sort of world-dialect, a mix from different languages which communicates mainly through emotions but very easy to understand.
Thank you very much Stoli.
http://www.jango.com/music/Trifase+Blues+Band