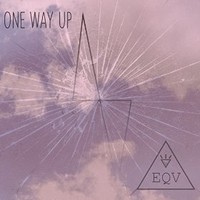 Esse Quam Videri's "One Way Up" effortlessly blends the best of old and new folk. Grandiose in tone the pieces expand in the most satisfying of ways. At times reminiscent of Grizzly Bear's highly intricate compositions, Esse Queam Videri take a similar approach. Color comes from their flourishes of sound from banjos to the smooth flutes that periodically punctuate the album. Everything simply works together so perfectly. Lyrics are highly articulate almost poetic in tone with a sense of mystery pervading through.
Buy: https://www.amazon.com/gp/product/B00ZKSZ584?ie=UTF8&*Version*=1&*entries*=0
Things open with the many layered "One Way Up". From the flutes to the delicate percussion the entire thing is presented almost like some half-dream, partly in reality partly in the mind. Ambitious in scope is the sprawling sparkling work of "Undeniably". Gentle in nature is the languid pacing of "Wintershade" which takes a quieter softer approach. Little details have great impact from the constant comforting rhythm to the sweet soft vocals. A brisk tempo defines the folk classical combination of "See Napoli or Die" where Esse Quam Videri sound remarkably similar to Beirut's best work. A harder edge prevails on the rollicking distortion led work of "Mind". By far the highlight of the album is the atmospheric "Velocity" whose tasteful meticulous arrangement is an absolute joy. Ending things on a tender note is the optimistic "Come Rain Come Shine" with reassuring guitar work and delicate touches bringing it to a triumphant close.
Thoughtful and full of life, Esse Quam Videri's "One Way Up" is an experimental folk album bringing folk to new glorious places.
https://www.facebook.com/essequamvideri7
Posted by Beach Sloth