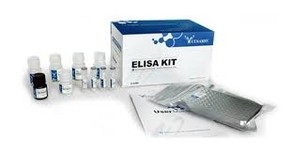 Your enzyme-linked immunosorbent assay kit must have antibodies, as they are a key component. These are what you use to identify antigens in the blood. There are many types of antibodies that you can choose from. You, however, should be careful with the ones that you choose because even though some are effective, others are not. You need to think about the following factors;
•The speed of the test
•The kind of tests that you can use the antibodies on
•The likelihood of getting the right results
Since it is difficult for a beginner to understand what to choose, the following information has been compiled to help you make the right choice.
Monoclonal antibodies
The monoclonal type is a perfect choice for the detection process. If you are seeking to detect a specific set of antigens, these will help you to do it fast. For example, if they have a specific epitope, you will easily capture them using these antibodies. However, it is important to get information from the supplier as to what you really can use them for because sometimes they combine the two in an attempt to come up with a mixture that works more efficiently. Remember that if the detection process fails, you probably will end up not recording success out of the process.
Polyclonal antibodies
It is also important to include polyclonal antibodies in your ELISA kit. The main function of these is to capture. When using them, it is important to focus on capturing all the antigens especially those you are targeting. Do not worry if you find some that you did not expect because the body contains many of them. The effectiveness of polyconic antibodies in capturing the antigens plays a key role in determining how accurate the results will be. Finding those that capture fast will make the process easy and successful.
The antibodies should make a good team
It is important to ensure that the antibodies make a good team throughout the process since you are using one to capture and the other to detect. The worst thing that can happen in this process is when they start competing instead of aiming to help you get good results. If they aim at binding the same spot, just consider the test failed and try again. This is however, a rare occurrence as long as you find the right antibodies. You should also know how to place them on the plate and ensure that they do not compete for the same targets.
One of the most important things to note is that the capture and detection antibodies should be considered as completely different epitopes. You can easily avoid the overlapping by purchasing antibodies that have been matched. You also should buy from a source that is trusted because with such, you can be sure that their antibodies have been tested and proven to work just the way they should. If you are new to the testing process, you should also get some knowledge of how to test.
Bio: Dr. Charles Godwin is a tutor at various universities in America. He focuses on the ELISA kit and how to get the best out of it.