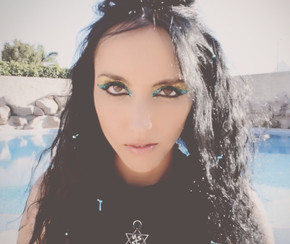 Nathassia being half Dutch & half Indian, emanates a rare & mesmerising quality. Her music and live performances bring together both eastern and western cultures in spellbinding style.
Already described as "THE NEW FACE OF DANCE CULTURE", "TORI AMOS FOR THE KISS FM GENERATION", "PJ HARVEY FOR THE CLUB ENVIRONMENT" & "THIS GENERATIONS KATE BUSH" she certainly turns ears as well as heads.
Having tasted global success as a featured artist including A List on UK & Dutch national radio with the likes of Soulcast & Russia's leading electronic duo Moonbeam.