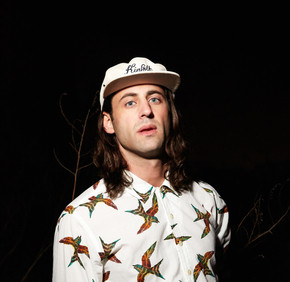 From the depths of the concrete jungle known as Brooklyn emerges WE CHIEF – A new music and multimedia project launched in 2014 by Geoffrey Rand. Sonically, WE CHIEF blends "EDM" style dance music with beats from around the world and is influenced heavily by reggae/dancehall. This eclectic combination has lead WE CHIEF and its growing tribe to coin the term "Raggatronic" to describe its sound.
WE CHIEF announces his latest single, "Fresh Lemonade" featuring Jahdan Blakkamoore & Captain Planet. The track, which is sure to be a summer anthem, is out now. The single pulses with low-end bass, and a driving syncopated rhythm that's perfect for outdoor BBQs and long breezy drives.
WE CHIEF has previously released singles and videos that have been praised by Vibe Magazine, Large Up, This Song Slaps, and Magnetic Magazine to name a few. Their music has also been featured in mixtapes by prominent DJ's including Jillionaire (Major Lazer), Deejay Theory, DJ Green Lantern and more. WE CHIEF songs have been played on international FM radio stations including Jamaica's Hitz and Zip FM as well as Sirius XM and BBC 1.
https://soundcloud.com/wechief/fresh-lemonade-feat-jahdan-blakkamoore-captain-planet-1