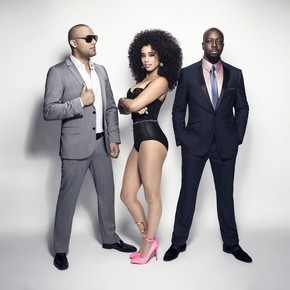 Born to a Russian father and Dominican mother, Fantine is an emerging multitalented singer-songwriter, fluent in English, Spanish, Russian and French. Fantine made her musical debut in 2010, when she came onto the Australian scene by lending her vocals to Space Invada's soulful jazz-inspired single "Super Sweet".
In 2011, Fantine announced "Rubberoom" as her first solo single. The music video aired on Australian national television programs and was awarded "Indie Video Clip of The Week." "Rubberoom" was followed by "Eleven," and then her third single titled "Perfect Strangers," was produced by Jason Cox, producer of multiple albums for popular virtual band, Gorillaz.
Her career began to skyrocket in 2013 when she moved to Miami, FL and began working on her debut album, I Am Fantine, with 19-time Grammy Award winning producer Emilio Estefan and seven-time Grammy Award winning singer-songwriter Gloria Estefan (who also co-wrote two of her songs). Emilio Estefan curated and helped develop Fantine's most popular songs, including "Bachata de Rosa" and "Reservation for Two." In September 2014, "Reservation for Two" peaked at No. 5 on Billboard's Dance Club Songs list.