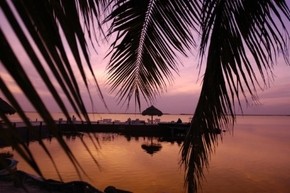 Fans of singer-songwriter Jimmy Buffett can vie to attend a free private concert in Key West, the island widely credited with inspiring his signature sound, by submitting their "dream set list" for the April 1 show.
Tickets are not available for purchase, but instead 100 pairs are to be given away to entrants of the set list contest at www.margaritaville.tv. In addition, one lucky fan is to win an all-expense-paid trip for two to Key West to attend the exclusive show.
Buffett is to perform the 27 songs that earn the most votes during the concert at Key West's historic San Carlos Institute, where he and his Coral Reefer Band played in the 1970s.
The internationally acclaimed entertainer lived and wrote in Key West during some of his most productive years, and the island is believed to be the inspiration for tunes including his smash hit "Margaritaville."
As well as peppering his song lyrics with frequent Key West references, Buffett established his first Margaritaville Store and Margaritaville Café on the island. He also maintains a recording studio overlooking the former shrimp docks.
Contest entries will be accepted through March 2, 2015. Winners are to be selected in a random drawing and notified by email.
Contest information and registration: http://www.margaritaville.tv
Key West visitor information: http://www.fla-keys.com/keywest or 1-800-LAST-KEY