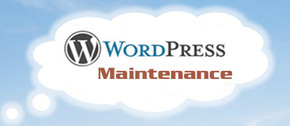 We offer WordPress maintenance for clients who wish to protect the integrity of their website's security. The monthly service fee provides you with the peace of mind that someone is monitoring, updating and backing up your site.
WordPress hackers take advantage of vulnerabilities in outdated WordPress instances and exploit your hard work. With updates performed on a weekly basis, we'll keep your site safe and running smoothly. No need to fear loosing your valuable work to server or database crashes ever again! We perform scheduled backups to off-site server based storage and locally on a weekly basis.
We deliver Peace of mind knowing your site is Fully Backed Up!
As an introductory Special Save $60 when you purchase our Silver Plan by the year.
For more information visit us at http://muraccoenterprises.com/wordpress-maintenance or Contact Us 802.448.0417.
Email: info@muraccoenterprises.com