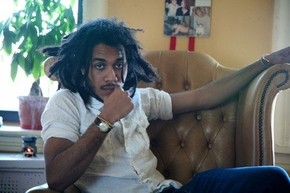 New songs produced by Ioan Delice showcases rapper's artistry and Brooklyn "steelo." A creative by definition, Ioan stretches his talents to master music production. In NIQQAWUT the rapper's free flowing lyrics, seeping with Brooklynite pride, marries an original bass line reminiscent of his West Indian roots to deliver an eclectic Hip Hop track. Ioan closes the song with a popular snippet from FRIDAY. Listen here:
https://soundcloud.com/ioan-delice/niqqawut-1
Proof of his incredible versatility, artistry, and reach, Ioan was commissioned to produce and be featured on rapper Gabe 'Nandez's latest EP.
For the Montreal based artist, Ioan delivers "GIPETTO" [https://soundcloud.com/gabe-nandez-1/gipetto-ftioan-delice-prodioan-delice], and draws on his French/Haitian background by sampling the iconic melody of Un Homme et Une Femme; a cult classic for discerning film enthusiasts.
Ioan continues to broaden and diversify the hip hop landscape, create a distinct NY sound and ultimately elevate Brooklyn's underground rap scene.
Follow Ioan Delice
Twitter.com/ioan_delice
Facebook.com/deliceioan
ioandelice.bandcamp.com
soundcloud.com/ioan-delice