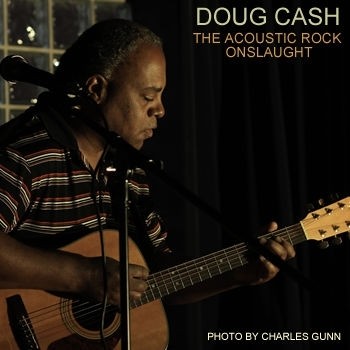 THE HUNTS RELEASE THEIR VERSION OF "O HOLY NIGHT"
Recently signed to Cherrytree Records/Interscope, seven-piece sibling band The Hunts, have been playing music together almost their entire lives. Ranging from ages 16 to 24, twin sisters Jenni and Jessi and their five brothers Josh, Jonathan, Jordan, Justin, and Jamison all learned to sing and play violin as young kids and spent much of their childhood in Chesapeake, Virginia performing throughout their community. After teaching themselves to play instruments like mandolin, piano, ukulele, banjo, and drums, the band began experimenting with songwriting and soon brought to life a batch of indie- folk songs that reveal their sophisticated sense of melody and dreamy innocence.
SONGS OF ANARCHY: VOLUME 4 AVAILABLE FOR PRE-ORDER TODAY
Culminating with last night's legendary series finale, Columbia Records, in partnership with FX and Twentieth Century Fox Television, proudly presents the fourth installment of music to FX's highest rated series, Sons of Anarchy, available for preorder today. Beginning today, fans who preorder Songs of Anarchy: Volume 4 will be able to download two instant grat tracks, a special finale track, "Come Join the Murder" by The White Buffalo & The Forest Rangers, and "Make It Rain" by Ed Sheeran from the shocking 'Red Rose' episode. A second finale track, "Can't Help Falling in Love," by Frankie Perez & The Forest Rangers, will be exclusively available on the physical release, due out on February 24th of 2015.
Amazon: http://smarturl.it/SOAVol4AMZ
iTunes link: http://smarturl.it/SOAVol4
HELLYEAH RETURNS TO THE ROAD
After a hugely successful US arena run with Volbeat and labelmates Five Finger Death Punch and Nothing More, HELLYEAH will head back to those markets for a triumphant headline run, with special guests DEVOUR THE DAY and LIKE A STORM in tow. The band celebrates their first-ever Top 10 radio single "Moth," and its companion video which has nearly reached 1.5 million views.
The band is excited for this headline run "After supporting some great bands for nearly all of 2014, we are excited about being a headliner and bringing you nearly all the music off BLOOD FOR BLOOD live," says Vinnie Paul. "We can't wait to see you guys and destroy!!! Cheers, hellions!" DEVOUR THE DAY bassist Joey "Chicago" Walser adds, "I feel more excited about this tour than any other previous. These are great cities filled with great people. We are honestly so ready to reconnect with our music family."
http://www.hellyeahband.com/tour.html
LUDOVICO TECHNIQUE VIDEO "DEEPER INTO YOU"
Orlando, Florida based Dark Electronic band Ludovico Technique have released their "Deeper Into You" music video. The track comes from their album "Some Things Are Beyond Therapy" (Metropolis Records).
The video for the song Deeper Into You presents a visualization of the depths to which human emotion can deteriorate when stretched beyond its limit. – Ben V (Ludovico Technique)
BLUE EYED CHRIST NEW VIDEO
Industrial Electronic Rock Artist Blue Eyed Christ have released the dramatic and visually stunning Official Video for "Freakshow" off of their A Rush and a Thrill album. Featuring an optical narrative of John Norten's observation of The Santa Monica Blvd Halloween Party interspersed with fan submitted footage, the Official Video for "Freakshow", which originally premiered on Bloody-Disgusting, is a striking visualization of the Blue Eyed Christ auditory experience.
http://bloody-disgusting.com/news/3323755/blue-eyed-christ-freakshow-video-premiere-exclusive/
KATE BOY'S "OPEN FIRE" PLANNINGTOROCK REMIX
Kate Boy is Kate Akhurst, Hampus Nordgren and Markus Dextegen. Originally from Australia, Akhurst moved to Stockholm in 2011 with a vision for her music that she'd been unable to find. A chance encounter united Akhurst with rising Swedish producers Nordgren and Dextegen, and the three immediately realized the music that each of them wanted to make aligned perfectly. Debut single "Northern Lights" was the first song that came of their meeting.
https://www.thefader.com/2014/12/09/hear-planningtorocks-deconstructed-remix-of-kate-boys-open-fire
TWIN SHADOW DEBUTS NEW VIDEO FOR "TURN ME UP"
LA-based artist Twin Shadow, aka George Lewis, Jr., has debuted a new video for the track 'Turn Me Up' which was directed by Alex Turvey.n The track premiered yesterday on Pitchfork, while its accompanying video premieres today on Dazed Digital.
http://pitchfork.com/news/57735-twin-shadow-shares-new-song-turn-me-up/
BALL PARK MUSIC PREMIERES ""SHE ONLY LOVES ME WHEN I'M THERE"" VIDEO WITH THE WILD MAGAZINE
Australia's Ball Park Music excels at crafting vivacious indie pop anthems and such a flair can be heard with "She Only Loves Me When I'm There", the lead single from their latest studio effort, Puddinghead. To showcase the track's infectious melody and the five-piece outfit's spirited live stage presence, the band compiled footage from a recent run of sold-out shows for a new video, premiered by The Wild Magazine.
http://www.thewildmagazine.com/blog/ball-park-she-only-loves-me-when-im-there-premiere/
ELEKTRA RECORDS SIGNS SAINT MOTEL + "MY TYPE"
Elektra Records has announced the signing of Saint Motel, the newest addition to its legendary roster. The LA-based indie quartet – who has toured with the likes of Arctic Monkeys and Imagine Dragons – recently released their latest project "MY TYPE," a four-track collection now available on iTunes at http://smarturl.it/iMyType.
"As local Angelenos, we have been following what Jeff Castelaz has been doing for a long time, first at Dangerbird and now Elektra," said Saint Motel frontman A/J Jackson. "What we have seen is nothing short of amazing and we are very excited to be working with such smart and passionate people."
https://www.youtube.com/watch?v=IyVPyKrx0Xo
MULTI-PLATINUM ARTIST EXTREME CELEBRATES 25TH ANNIVERSARY
Extreme II: Pornograffitti (A Funked Up Fairy Tale) first came out on A&M Records in August 1990, the follow-up to the band's 1989 debut. The album is considered, according to the newly penned liner notes by Metal Hammer's Malcolm Dome contained in the accompanying booklet, as the "definitive album" of the band's career.
"This was the album where we found ourselves," says vocalist Gary Cherone. "Our first album showed us to be the bastard sons of Queen, Aerosmith and Van Halen. But on the second record, we discovered our style and sound."
MARY DESMOND "FELIZ NAVIDAD"
Captivating teen music artist and YouTube sensation with over 9 million video views, Mary Desmond is helping to raise money for the High Hopes Head Injury Program, a 501(c)(3) charitable organization dedicated to the rehabilitation and retraining of the estimated 1.6 million people impacted by traumatic head injuries annually. Desmond will give her autographed 2014 Christmas CD titled "Mary Desmond Christmas" to everyone who makes a donation to High Hopes now through December 25, 2014.
https://www.youtube.com/watch?v=NcsoOOf6K78
KID ROCK AND FANS GIVE BACK IN BIG WAY
Kid Rock has some of the most devoted fans in the music business. That is something the Detroit-based entertainer is well aware of, as his fans are known for driving long distances to catch his energetic live show. But, when he urges them to step forward for a cause that is close to his heart, they rise to the challenge in what could only be called an "American Bad Ass" way.
In announcing Kid Rock's selection as the recipient of the Operation Troop Aid "Patriot Award" a few weeks ago, OTA founder and executive director Mark Woods stated that "Kid Rock is one of the most giving entertainers I have ever met. He really gets it. Last year, Kid Rock challenged his fans to help raise money to send care packages to the troops. In one short month, we were able to ship over 500 care packages just in time for the holidays. His art, legacy of family and Spirit of Patriotism is exactly why this award exists."
NEW VIDEO BY TWIZTID
Horrorcore's demented duo TWIZTID are pleased to announce that the biggest music magazine in the world, Rolling Stone, is hosting the exclusive premiere of their brand new track "Back To Hell", cut from their upcoming full length record and independent label debut, The Darkness, out January 27, 2015 (Majik Ninja Entertainment). A huge premiere fit for a huge record!
http://www.rollingstone.com/music/premieres/hear-twiztids-searing-first-post-psychopathic-single-back-to-hell-20141209
KiWi TIME NEW SINGLE
KiWi TIME have just released a new single in time for the holidays, titled "Magic in the Air." The track can be heard here:
https://soundcloud.com/kiwitime/magic-in-the-air
AUDITION FOR A SKYLIT DRIVE
A Skylit Drive is holding an open audition for a guitarist OR bassist that can scream. Simply record a video of you performing either "The Cali Buds," "Shadows" or "Fallen." For those of you who are also capable of singing please include any vocal harmonies you feel comfortable with. Upload your video to YouTube & email the link for your video to ASDauditions@gmail.com
http://tragic-hero.com/askylitdrive/ascension
DR. RALPH STANLEY AND CRACKER BARREL OLD COUNTRY STORE® ANNOUNCE EXCLUSIVE CD
Cracker Barrel Old Country Store® and three-time GRAMMY Award winner and International Bluegrass Hall of Honor inductee Dr. Ralph Stanley announce the upcoming CD release of Ralph Stanley & Friends: Man of Constant Sorrow, which will be available on Jan. 19, 2015, exclusively at all 634 Cracker Barrel Old Country Store® locations and online at crackerbarrel.com.
The digital album will also be available for purchase at select digital retailers. Ralph Stanley & Friends: Man of Constant Sorrow features Stanley performing duets with guest artists including Dierks Bentley, Elvis Costello, Del McCoury, Buddy Miller & Jim Lauderdale, Old Crow Medicine Show, Robert Plant, Ricky Skaggs, Nathan Stanley, Josh Turner, Gillian Welch & David Rawlings, and Lee Ann Womack. Stanley also performs two solo songs, including his signature tune "Man of Constant Sorrow." Produced by Miller and Lauderdale, Ralph Stanley & Friends: Man of Constant Sorrow will sell for $11.99.
http://drralphstanleymusic.com/
KID INK TO RELEASE BRAND NEW ALBUM
Chart-topping, multi-platinum selling hip-hop artist Kid Ink announces today that his major label sophomore album, Full Speed, will be released on February 3, 2015 via Tha Alumni Music Group/88 Classic/RCA Records. The album will be available for pre-order on December 15 at all digital music retail providers. Fans who pre-order the album will receive an instant download of "Body Language" and "Cool Back." More details on Full Speed will be revealed soon.
The album's first single, "Body Language" featuring Usher and Tinashe, has been streamed over 12 million times worldwide and declared as "another infectious rap track with a club-ready beat and an R&B assist" by MTV. The eye-catching video has received nearly 8 million views and earned MTV Jams' "Jam of the Week" status.
WELL$ "TWO BROTHERS"
After an incredible campaign of singles, collaborations, and his latest mixtape, Charlotte rapper Well$ shows no signs of slowing down with the release of his latest loose single, "TwoBrothers." The track is releasing in anticipation of his Sophisticated Trap EP, which is set to drop in the first quarter of 2015. "The Charlotte rapper spits vivid rhymes over soothing drums," states XXL in their premiere, adding that "Well$ raps about his dreams of the future and his hunger for more." The single features production from familiar collaborators Sipho the Gift, Alec Lomami, and the Tutankhamun Brothers. "TwoBrothers" showcases Well$'s developed vocal range, from a clean, still youthful voice spitting optimistic bars to rhymes of rugged articulation depicting his unequivocal desire for greatness. Between two verses sits a clip from Dave Chappelle's Killing Them Softly stand-up routine – funny at the time of watching, but Well$ spins it earnestly as a desolate alternative to his rise in the ranks of hip-hop's most promising young performers.
http://www.xxlmag.com/rap-music/new-music/2014/12/premere-well-twobrothers/
JESSIE WARE ANNOUNCES SPRING NORTH AMERICAN TOUR DATES
British soul chanteuse Jessie Ware has announced that she will perform a series of North American headline shows beginning March 31st in Washington DC at the 9:30 Club. Please see below for all upcoming tour dates. Tickets go on sale on Friday, December 12th (Toronto on sale Saturday) at:
DO I HAVE A HIT SONG?
Do I Have A Hit Song is the world's first and only television talent search that focuses on songwriters performing their own original works in front of people who can help take them to the next level, judged by their peers online.
Available on cable TV in the US and to a worldwide audience online at IndiMusic.TV, this show is just different. All of the other current talent shows (American Idol, The Voice, X Factor, America's Got Talent) mostly ask, or at least encourage, their participants to cover other people's songs in order for their judges to be able to best find a new singing star.
Do I Have A Hit Song? looks beneath the surface and searches for the best ORIGINAL songwriters.
http://www.doihaveahitsong.com/
DEL BEL NEW SINGLE
Del Bel has premiered "In My Solitude," the debut single from their forthcoming self-titled album on Chart Attack. Listen to the track HERE. Steeped in David Lynch-inflected big band noir pop, the track evokes the heaviness of lonely winters and the haunting calm of isolation.
http://www.chartattack.com/news/tracks-news/2014/12/09/premiere-del-bel-return-solitude/
HOLYCHILD RELEASES VIDEO FOR NEW SONG "RUNNING BEHIND"
Today HOLYCHILD releases the video for their new song, "Running Behind," the first track off of their forthcoming debut album due out in early 2015 via Glassnote Records. "Running Behind" dropped last week and has already been streamed over 100k times!
The video, directed by HOLYCHILD's Liz Nistrico mirrors the energy of the catchy song and follows the group through sunny LA.
http://www.buzzfeed.com/reggieugwu/premiere-holychild-running-behind-video
JOVAN ALEXANDRE'S DEBUT ALBUM
Tenor saxophonist Jovan Alexandre's debut album, Collective Consciousness, is set to be released worldwide February 24 on Xippi Phonorecords. In conjunction with the release, Alexandre will perform January 9 at Carroll Place (157 Bleecker Street) as part of Winter Jazzfest, held annually in New York City and described by NPR's A Blog Supreme as "the definitive jazz happening." Tickets and information available at http://www.winterjazzfest.com/.
https://www.facebook.com/jovan.alexandre
LUCIE SILVAS NEW SONG "UNBREAKABLE US" PREMIERES AT CMJ
Lucie Silvas' new self-titled EP will be released February 3 on Furthestpoint Records via Caroline. As a special preview, the album track "Unbreakable Us" premiered today at CMJ and can now be heard/shared via Soundcloud. Of the song, CMJ praises, "'Unbreakable Us' has subtle traces like intermittent tambourine, rhythmic banjo and the sudden sweeping chorus that mark her as a little left of the Nashville mainstreets she now calls home. Despite her New Zealand by way of London upbringing, her resonant voice sounds like she was weaned in the Tennessee hills…" The EP also features the first single "Letters To Ghosts," which can be purchased now via iTunes. Watch the song's official lyric video here. A full-length album will follow in 2015.
http://www.cmj.com/news/track-premiere-lucie-silvas-unbreakable-us/
GRUMPY CAT'S LEAST FAVORITE HOLIDAY SONGS
This year, Christmas is not just for the cheery. To help get you into a new holiday spirit, Grumpy Cat is doing the only thing she knows: spreading her Christmas grump. With a moody playlist created exclusively for Spotify, "Grumpy Cat's Worst Christmas Songs EVER" advises on the songs that get Grumpy to her holiday grumpiest.
CHARLI XCX REVEALS "SUCKER" AT LAST
Charli XCX has announced the release of her sophomore album, "SUCKER" arriving everywhere Monday, December 15th via Neon Gold/Atlantic Records.
https://itunes.apple.com/us/album/sucker/id909799388?ign-mpt=uo%3D4
JOHN 5 & THE CREATURES ON TOUR 2015
John 5 & The Creatures will embark on a string of dates in 2015 in support of CAREFUL WITH THAT AXE starting Sunday, February 8 in Ramona CA. The play list will not only have several songs from the new album, but the band will also play songs from each of John 5's solo albums. These songs have never been heard live in concert – From the start of his solo career with critically acclaimed albums: VERTIGO, SONGS FOR SANITY all the way to THE DEVIL KNOWS MY NAME and of course, the current release CAREFUL WITH THAT AXE – Now is your chance to be a part of a once in a life time concert!
GAL PALS PREMIERE FIRST SINGLE "EX-MARIONETTE"
Gal Pals have been performing regularly in Los Angeles and hit New York for the CMJ Music Marathon. They will take to the road in March, returning to their roots in Austin, for the SXSW Music Conference. Dates to be announced shortly.
http://www.imposemagazine.com/bytes/new-music/gal-pals-ex-marionette
K. MICHELLE RELEASES HIGHLY ANTICIPATED ALBUM + NEW VIDEO
Today, Atlantic Records recording artist K. Michelle has released her highly anticipated sophomore studio album Anybody Wanna Buy A Heart? (#AWBAH). The album, which follows last year's chart-topping Rebellious Soul, features current singles "Maybe I Should Call" and "Love 'Em All" and is available with all physical and digital retailers, including a special deluxe version with two bonus tracks only at Best Buy.
DOJA NEW VIDEO VIA FACEBOOK
SOJA's official "Easier" music video was filmed in Oahu, Hawaii and features local stars Anuhea and J Boog. It was directed by MTV VMA winning, Grammy nominated filmmaker Jon Jon Augustavo who has more than 1 billion views combined for music videos with Macklemore & Ryan Lewis, Tinie Tempah and Big Freedia. Augustavo also directed SOJA's recent video for "I Believe (feat. Michael Franti and Nahko)."
SOJA has developed 3.8 million Facebook fans around the world, from their hometown of Washington DC out to every corner of Latin America, Europe, Asia and Australia.
https://www.facebook.com/video.php?v=10152439792031513
HUFFINGTON POST PREMIERES THEIR NEW VIDEO "WAITED MY WHOLE LIFE"
Cracker have just released their tenth studio effort, entitled Berkeley To Bakersfield, a double-album that finds this uniquely American band traversing two different sides of the California landscape – the northern Bay area and further down-state in Bakersfield.
http://www.huffingtonpost.com/mike-ragogna/the-apocaloptimist-chatti_b_6294870.html
CIREZ D ON SPOTIFY
It was announced today that Eric Prydz's entire Cirez D catalogue is available for fans to stream via Spotify. Cirez D is the techno alias of the multi-Grammy nominated DJ and producer Eric Prydz, Mouseville is the label Prydz has dedicated to releasing Cirez D material.
Today is the first time the entire Mouseville catalogue has been available to stream, and fans can listen to the tracks immediately via:
JACK WHITE DEBUTS REVOLUTIONARY "THIRD-D" VIRTUAL REALITY APP WITH JAUNT
Jack White, possibly our foremost living musical historian, is excited to help usher in the dawn of a new era in video technology with the premiere of his very own virtual reality app, "JACK WHITE: THIRD-D". In partnership with Jaunt, the technology company building the hardware and software to make truly immersive cinematic VR possible, Jack & Third Man have brought forth a mind-blowing mobile application that allows fans with a Google Cardboard viewer (learn more here) and a recent 5″ or 6″ Android phone to see him perform in a way no one ever has. "JACK WHITE: THIRD-D" was filmed using state of the art technology – Jaunt's proprietary 360 degree, stereoscopic 3D cameras and 3D sound-field microphones; it features music mixed in Dolby Atmos. Be "there" as Jack tears through "Freedom at 21" and "Ball and Biscuit" at Fenway Park and the seminal "Dead Leaves and the Dirty Ground" at Red Rocks Amphitheatre.
http://www.jauntvr.com/content
LL COOL J'S CLASSIC 1990 DEF JAM RELEASE 'MAMA SAID KNOCK YOU OUT'
First introduced to the world in 1984 as one of Def Jam Records' flagship artists, LL COOL J helped develop the genre into the musical and cultural phenomenon that is today's hip-hop. All the while, LL COOL J has remained a musical and cultural force, a living icon and a significant, relevant artist still churning out the hits. Now, to celebrate the 25th Anniversary of his classic album Mama Said Knock You Out, Universal Music Enterprises (UMe) will release a two-CD Deluxe Edition and a vinyl reissue on December 9 as part of the year-long celebration of Def Jam's own landmark 30th year in operation.
http://www.myplaydirect.com/respect-the-classics/ll-cool-j-mama-said-knock-you-out-2cd-deluxe/details/36625006
GENRE-BENDING ARTIST AFIKA NX RELEASES DEBUT SINGLE
"Life keeps beating on your bones," declares Afika Nx in his delightfully catchy, yet powerfully poignant new single, "Rat Tat Tat." And, whether or not he sings from experience, Afika Nx is beating on the door of the music industry with his satisfying blend of Hip-Hop, Rock and Reggae.
"Rat Tat Tat" showcases Afika's rhythmic vocals, as well as his impressive ability to layer sounds, defy genres and pen thought-provoking lyrics.
http://www.earmilk.com/2014/12/09/afika-nx-releases-rat-tat-tat-premiere
JET FORCE GEMINI NEW ALBUM STREAM
This isn't a sequel to the cult classic Nintendo 64 game… With the tact of a sledgehammer through a pane of glass, Jet Force Gemini sets out to prove that rock music isn't dead with their invigorating album 'Pistola Melodica'. With a Pop Punk/Modern Rock sound that crackles with energy, JFG evokes a range of artists, from Blink 182 to Fall Out Boy to Rise Against to Foo Fighters. The album will be feted with a CD release event at the Analog Café' & Theater in Portland, OR on January 24th.
http://www.reverbnation.com/jetforcegemini/album/86539-pistola-melodica
J. COLE RELEASES HIS ALBUM STREAM
J. Cole chose to forgo a traditional industry album rollout in order to have it be a more personal experience for his fans. He wanted the album to be ingested as a whole. He wanted to limit pre-album hype and context. There were no singles released leading up to release and no early promotion to garner press. He wanted it to be pure for fans and he wanted the tale to be heard by them first and the perception to be personal and theirs alone.
MARK MORRISON "LIVE MY LIFE"
Here's Mark Morrison's new R&B track "Live My Life", which is being released early 2015, featuring up and coming New Orleans based rapper Ghost, produced by Izze The Producer, whose production credits include Fat Trel/Rick Ross "She Fell In Love" and Rich Homie Quan "Blah Blah Blah". Mark Morrison's catalog includes hits such as Return of the Mack, Innocent Man, and Moan & Groan.
IPSO FACTOPUS "TROUBLE"
Preparing to debut their lead single, Ipso Factopus latest effort "Trouble" would be a great track feature & review on Skope. Hailing from Sydney, Australia, the four piece known as Ipso Factopus are unique for more than just their name. With a mixture of synth drenched tones, fused with the solid backing of guitar, bass and drums, their sound sits somewhere between EDM and rock. This distinct sound can be heard on their upcoming self released debut EP, "Trouble".
https://soundcloud.com/viciousbuzz/ipso-factopus-trouble
THE COLOUR CODE DEBUT SINGLE 'ALIBI'
Melbourne four-piece The Colour Code are excited to announce the release of their debut single, the inspiring 'Alibi'.
'Alibi' is a pioneering force of tribal-like beats, fuzz guitars and incredibly emotive vocals. From the opening line, "Better be wise, it's only black and white", Mike Solty's voice packs a powerful punch – a delivery that's bound to leave a lasting impression.
https://soundcloud.com/the-colour-code/the-colour-code-alibi
HARN SOLO "NO MERCY" VIDEO
Harn SOLO continues to push his new mixtape "Traveling Man" with the colorful video release "No Mercy" shot by @ScottHarnPhoto. The artist brings @djyamin's instrumental to life rapping with a unique flow at various street art locations in Denver, Colorado.
https://www.youtube.com/watch?v=jvBt1qnHnBw
ZION I TOUR IN 2015
Zion I announced that they will be touring the United States in February and March of next year with guests Los Rakas and Vokab Kompany to promote forthcoming releases. Sponsored by HipHopDX, the California indie hip-hop duo will start the US leg of The Rapture Tour next year to promote the release of their upcoming live album, The Rapture and the third installment of their free trilogy series. The Sun, Moon, and Stars EP will follow the release of the first two EPs of the series The Masters of Ceremony and Libations.
REMASTERED/EXPANDED VERSION OF JUDAS PRIEST'S CLASSIC 'DEFENDERS OF THE FAITH' ALBUM ANNOUNCED
Coming off an era which saw several Judas Priest albums that have gone down as some of the greatest in the entire history of heavy metal (namely, 1980's 'British Steel' and 1982's 'Screaming for Vengeance'), the band from Birmingham knew that their next release had to 'deliver the goods,' to cement their standing as the leaders of metal. And deliver they did, with their platinum-certified 1984 release, 'Defenders of the Faith,' which spawned such headbanging classics as 'Freewheel Burning,' 'Jawbreaker,' 'The Sentinel,' 'Some Heads Are Gonna Roll,' and 'Love Bites.'
And on March 10, 2015, a newly expanded three-CD version of the album will be unleashed via Columbia/Legacy, which includes the original ten-track album remastered by producer Tom Allom, and a complete live recording from the 'Defenders' tour, recorded at the Long Beach Arena in California, on May 5, 1984.
PEMBERTON MUSIC FESTIVAL 2015
HUKA Entertainment is pleased to announce 2015 dates for Pemberton Music Festival in Pemberton, BC on Thursday, July 16 through Sunday, July 19, 2015.
Early Bird tickets, which allow fans to purchase advance festival passes at a discount, go on sale this Friday, December 12, 2014 at 10:00am PST at PembertonMusicFestival.com.
"We're incredibly excited to announce our dates for 2015, and look forward to welcoming the best artists and fans in the world back to our beautiful festival site," says HUKA Entertainment co-founder and CEO A.J. Niland.
http://pembertonmusicfestival.com/