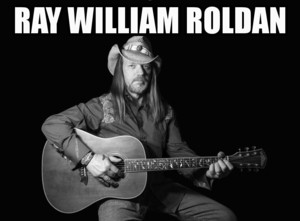 ED HARCOURT NEW SINGLE GOES VIRAL
Following 10 million streams of the song and due to extraordinary demand for the track, the worldwide release of acclaimed British songwriter Ed Harcourt's new single 'The Way That I Live' has been brought forward to Dec 1st ("impact date" remains Dec 15th).
Recorded at the legendary Abbey Road Studios, with the same engineer and string ensemble who helped to concoct his latest full-length album, Back Into The Woods, 'The Way That I Live' was composed as the soundtrack to Burberry's Festive 2014 global advertising campaign.
https://www.facebook.com/edharcourtuk/posts/10152407320721851
ONE DIRECTION CELEBRATE FOURTH STRAIGHT #1 ALBUM
One Direction's new album FOUR debuts at #1 on the Billboard 200 albums chart with over 387,000 copies sold this week. Once again, One Direction make US chart history as the first group to ever have their first four albums debut at #1. This amazing U.S. debut comes hot off the heels of One Direction's incredible night at the American Music Awards where they performed their new single "Night Changes" and took home 3 awards including Artist of the Year. Check out the performance here: http://bit.ly/NightChangesAMAs.
http://www.onedirectionmusic.com/us/home
NIGHTWAVE NEW SINGLE "NIGHTLIFE"
Glasgow's finest Slovenian-born club Queen Nightwave is back with more heat for the globe's nightlife. Following April's 'Hit It' EP with Ghetto-tech legend DJ DEEON, Nightwave (real name Maya Medvesek) is seeing out the year with a more-melodic-than-usual collection of bangers inspired by the sounds of UK, Detroit, Chicago.
Lead tune 'Nightlife' sees Maya return to the melodic techno vibe she left with her 2011 Unknown To The Unknown EP, drawing influences from labels like Roulé and UR, adding a few trademark kicks and shimmering synths to refit the feel to our own hyperactive age.
http://www.mixmag.net/music/exclusive/premiere-nightwave
ARIANO NEW SINGLE
Ariano releases new song with Onry Ozzborn & Thoughtsarizen "keep you up at night" off the deluxe version of "sad songs make me happy" The deluxe version has 4 bonus songs. 2 remixes by Ariano & Burnell Washburn along with 2 new songs with features from Philieano, Thoughtsarizen & Onry Ozzborn.
RAVEN KINGS NEW SINGLE
Gothenburg, Sweden's Engel and Gain Music Entertainment have announce the North American release of RAVEN KINGS on January 27, 2015 via MRI / Sony RED. This is the band's fourth album, produced by founder and songwriter, In Flames' Niclas Engelin. To capture something incredible, you need to have a team enlisted to execute the vision, and Engel called upon the talents of close friends and colleagues Jocke Skog (Clawfinger) for the monstrous guitar sound design, Jacob Hermann (Top Floor Studios) for recording the Hammer of the Gods, Jacob Hansen (Hansen Studios) for mastering the Wall of Sound, and Joachim Luetke (Luetke.com) for crafting this Sinister Vision. Revolver has premiered the lead track "Salvation" which can be streamed here:
http://www.revolvermag.com/?p=68445
ADRIA NEW VIDEO "PULL ME UNDER"
Adria has released the official music video for "Pull Me Under," her first single. The noir-inspired visuals of the video complement the song's theme of water, and how it's fluidity can mirror human characteristics. As Adria describes the video to The 405, "I've always been inspired by water and the contrast of black and white, so naturally, I knew my first video had to include these elements."
Observing the consistency of Adria's conceptual approach, The 405 notes, "It's that fluidity that runs through the entirety of 'Pull Me Under' and its visual component, making it incredibly smooth but giving it a jagged edge with its rugged synth line. It's dark and it's sensual…She'll be an artist to keep an eye on for 2015."
http://www.thefourohfive.com/tv/adria-pull-me-under-405-premiere-141
RS REVIEWS CARIAD HARMON
Jon Dolan gives Cariad Harmon's newly released, self-titled sophomore effort three and a half out of five stars highlighting the singer-songwriters "warm, stately folk that can evoke a late-Sixties coffee shop."
http://www.rollingstone.com/music/albumreviews/cariad-harmon-cariad-harmon-20141125
ROTIMI "LOTTO" SINGLE
Rotimi is back with his new single, "Lotto" off his long awaited EP, Rotation. He has had notable roles in three movies this past year, which includes star studded Christmas film, "Black Nativity," top five grossing film of 2014,"Divergent" and "Imperial Dreams," which won the Audience Award: Best of NEXT Category at the 2014 Sundance Film Festival (with a Winter 2015 theater release). He is currently starring in Season 2 of Starz's drama, "Power" and has a reoccurring role on CBS's new show "Battle Creek."
https://www.sendspace.com/file/ybkfba?utm_source=Copy+of+Copy+Rotimi+LOTTO+DJ+E-Blast+2
COLDPLAY UNVEIL INTERACTIVE VIDEO FOR INK
Coldplay have today premiered the groundbreaking new video for Ink, the fourth single to be taken from their Number One album, Ghost Stories (the world's best-selling artist album of 2014 so far). The video is available to experience at www.coldplay.com/ink now.
Fans can plot their own storyline through the interactive, animated tale about a lost traveller who journeys to the edges of the world in search of his lost love.
IN THIS MOMENT ASCEND TO TOP 10 WITH "BLACK WIDOW"
Atlantic recording group In This Moment has made a stunning top 10 chart debut with their long awaited new album, "BLACK WIDOW." The Los Angeles-based hard rock band's fifth full-length release arrived at #8 on this week's SoundScan/Billboard 200, while also entering Billboard's "Hard Rock Albums" tally at #3 – both marking In This Moment's highest chart placement to date.
http://inthismomentofficial.com/landing/
MICHAEL FEUERSTACK NEW SINGLE
Singer and songwriter, gentleman and liar, gadfly and firefly and fall guy, indispensable, Michael Feuerstack is a man who lives and makes music in Montreal. Long one of the Canadian scene's most revered songwriters, across almost 25 years, working under his own name and the past alias Snailhouse, Feuerstack has built an underground canon of crooked and beautiful songs. A little Rilke and a little Bazooka Joe, these easygoing tunes are like fields full of hedge-mazes – teeming with riddles, reveries and hiding places.
http://www.stereogum.com/1721378/michael-feuerstack-clackity-clack-stereogum-premiere/mp3s/
NEW VIDEO BY DRES
Dres (Andres Titus) the lead rapper of the legendary hip-hop duo Black Sheep, has released the official music video for his single "Propagation." Click here to watch the video exclusively on Okayplayer.com.
Coming at an eerily appropriate time on the heels of the Mike Brown verdict, "Propagation" is a record birthed as a conversation between Dres and his young son, who's featured on the record and in the video with him, about what a child of color would need to know about growing up in America. "A hook wasn't necessary, just a rhyme that continuously told you things that would help you walk through life as a young child of color in America," says Dres.
http://www.okayplayer.com/news/dres-propagation-video.html
TIM VOCALS ON BILLBOARD
Tim Vocals returns with a new banger. "I'm Sick" the latest single from The Best of Both Offices Compilation, Volume 4. Premiering yesterday on Billboard's The Juice, "I'm Sick" is the first release since his critically acclaimed project Timatations. Lead by thumping 808's and bouncy percussion reminiscent of DC's Go-Go sound, Tim's bravado and trademark silky tenor floats over the track.
"I'm Sick" documents Tim's focus on staying in the studio and out of the courtroom. "Here I go, caught another case / brand new lawyer, new judge I gotta face," Tim shares his thoughts of letting the past catch up with him, while still keeps it 100 with his gritty stream-of-consciousness flow.
http://www.billboard.com/articles/columns/the-juice/6327739/tim-vocals-im-sick-exclusive-song-premiere
IYDES "MAALEN"
IYDES returns following March's 'Phase' EP on the Kompakt distributed Dandelion Lotus label with a new three trackers on LDN label GetMe! (Drumtalk, Kit Grill, Dam Mantle, Becoming Real).
These tracks take the weaponised sub bass of grime and feed it through a techno matrix. With a background as a Garage private radio DJ, IYDES has refixed his fragments of Rave memory into Techno's minimal shapes, piling up slabs of concrete bass to pummel the chest plate.
https://soundcloud.com/getme/iydes-maalen
THE POP GROUP "CITIZEN ZOMBIE"
The album, featuring original members Mark Stewart (lyrics / vocals), Dan Catsis (bass), Gareth Sager (guitar) and Bruce Smith (drums), was recorded at various locations over the last two years and finished in late summer 2014 at Epworth's studio in Crouch End, London.
On working with Epworth, Mark Stewart commented, "From his work with Phones onwards, I've loved his work and think he's one of the world's best producers. He gave us the freedom to create and, with his help, destiny rides again for The Pop Group."
https://soundcloud.com/freaks-r-us/01-citizen-zombie-1/s-sDdZS
PENTATONIX JUMPS UP BILLBOARD'S TOP 200 CHART TO #3
Vocal sensations Pentatonix soar into the holiday weekend with That's Christmas To Me jumping to #3 on Billboard's Top 200 Album Chart, while holding the #1 spot on the Holiday Album Chart for the 5th consecutive week selling over 99,000 units this week with total sales of nearly 200,000 in the US to date. That's Christmas To Me is currently #1 on Amazon's CD and Digital Best Sellers list as well as Top 3 on iTunes Main Albums Chart.
SIA'S "OPPORTUNITY" LYRIC VIDEO
Here is is:
https://www.youtube.com/watch?v=aVdfrcLoyEk
CHELAN SHARE NEW SINGLE "PRETEND WE LIVE FOREVER"
Electro biotic-pop duo Chelan are thrilled to share the first single from their upcoming LP Equal Under Pressure. "Pretend We Live Forever" is a genre-bending taste of what's in store for the listeners new to Southern California's Chelan. Both Jen Grady and Justin Hosford are entrenched in music outside of the band with Hosford scoring for television and film while Grady teaches classical music.
https://soundcloud.com/chelan-3/pretend-we-live-forever
OFFICIAL MUSIC VIDEO YOLANDA BE COOL & DCUP
By now you're all aware of the return to form from our boys. After 4 years, Yolanda Be Cool & DCUP are back together with "Sugar Man," which re-envisions the classic 1970's tune by Rodriguez.
https://www.youtube.com/watch?v=TurWFc1tfGE
TARCAR "FIREBALL"
A modern-day revenge tragedy in six parts. Symmetrical, finespun, almost courtly; but quick-tempered with it, and far from blood-shy.
https://soundcloud.com/blackest-ever-black/tarcar-fireball/s-hcqZs
ALOE BLACC 'LIFT YOUR SPIRIT: HIGHER'
Aloe Blacc is offering a deluxe version of his hit album Lift Your Spirit to fans now. Lift Your Spirit: Higher will feature three additional tracks: "Wanna Be With you," "Soldier In The City" and the World Cup inspired "Hello World." Lift Your Spirit: Higher is available now at www.aloeblacc.com and can be ordered as a digital album or as a bundle with a choice of one of three limited edition t-shirts.
Blacc recently shot a video for new single "Can You Do This" which will be featured in the upcoming Sony Pictures release "The Wedding Ringer."
https://www.aloeblacc.com/home
IMPORT GEEZ "A1"
Premiering earlier this week on YouHeardThatNew.com, Import Geez returns today with the help of legendary freedom fighters for his new video "A1." Co-Directed by Sketch Lucas and Import Geez, the video paints a vivid picture of the American society at the crossroads powerful leaders and movements.
http://youheardthatnew.com/2014/11/uhtn-video-premiere-importgeez-a1/
MURDA MOOK COVERS NICKI MINAJ BEAT
Mook's latest cover contains gritty lyrics about his history with Nicki in the NYC Hip Hop scene in the days leading up to her big break. Mook's freestyle is not only funny, sexy and genius, but also an expression of how he felt about Nicki!!
Check out Mook's latest freestyle in the link below:
http://allhiphop.com/2014/11/25/premiere-murda-mook-speaks-to-nicki-minaj-via-only-freestyle/
PiMO "BY YOUR SIDE" VIDEO
PiMO and The Rumour presents a joint music video "By Your Side". The piece premiered in July this yearusing reggae samples and climate house music and has become an ideal summer soundtrack. Currently the positive vibrations hidden in"By Your Side"return with a double impact and this is thanks to the music video directed by American director Drew Bierut.
https://www.youtube.com/watch?v=lsnsDLZLMdM
JEN CHARLTON SINGLE "BLAME IT ON MY FAMILY"
Jen Charlton returns with her new EP 'Funny World' reflecting 1960's – 70's New York and Montreal while offering just the right mix of gloom and sunshine. First single "Blame It On My Family" is whimsical with a healthy dose of irony reminiscent of Regina Spektor and Ben Folds.
Hailing from a small town in Canada, Charlton studied classical piano as a child only to discover more "popular" forms of music later in her life. Her unorthodox upbringing left an impression on Charlton's songwriting style.
TORRO TORRO VIDEO "CASHVILLE"
Toronto house heroes Torro Torro have released a video for their new track "CA$HVILLE", out now on Mad Decent. The video follows a young man caught in a life of crime who ends up having a change of heart and turning on his boss. Watch the compelling video and grab the track below.
LA YEGROS DEBUT VIDEO
Raised in Buenos Aires, now a citizen of Paris, La Yegros is one of Waxploitation Records most important discoveries in recent years. A unique voice, a unique point of view and the energy of a megaton bomb.
https://www.youtube.com/watch?v=jNhWMbP_FxI
LAURA WELSH "GHOSTS"
Ghosts is the new single from Laura Welsh, released 11th January 2015 on Outsiders/Polydor. Written by Welsh and Jonathan Lipsey (Alicia Keys, Amy Winehouse), Ghosts was produced by Greg Kurstin (The Shins, Beck, Lily Allen) at his Echo Studio in LA. "Ghosts is about learning lessons from situations and overcoming them instead of being pulled under," says Welsh. "To let go of the past and flick the switch on to the future."
http://www.official.fm/tracks/6fDr
"CANDLE" BY ZAENA MORISHO
Just in time before the Christmas holidays arrives Zaena Morisho's new song "Candle, in celebration of the most cherished days of the year. The song "Candle" was created in a songwriting collaboration spanning several continents. Swedish hit songwriter Eva Nordell, African born artist Zaena Morisho and the Austrian born, award winning writer/producer Peter Roberts came together in Los Angeles to create a very energetic new Christmas song that merges current Pop, RnB and EDM elements into a very unique and memorable piece of music that gives the typical Christmas song genre an entirely new twist.
https://soundcloud.com/billbergentertainment/zaena-morisho-candle
SOME CAN'T "PURPLE MAIZE"
SOME CAN'T have been playing around West End and The Valley for nearly 4 years and are known for well for bringing the party with their outrageous antics. If you like dirty funk and psychedelic jazz rock with insane vocals and performance then you're in the right place.
Throughout the history of SOME CAN'T, the line up has changed, reformed, mixed and evolved with a huge bunch of different great musicians. Extremely talented guitarists, violinists, flutists keys players, saxophonists and choirs have come together at a moments notice to be challenged and pushed to produce high quality, in the moment, music and shows.
ELLA HENDERSON'S DEBUT ALBUM
Chapter One, the debut album from eighteen-year-old UK breakout Ella Henderson, will officially be released in the U.S. on January 13, 2015 via SYCO Music/Columbia Records. Chapter One is available for pre-order now on iTunes HERE.
https://itunes.apple.com/us/artist/ella-henderson/id567487911?ign-mpt=uo%3D4
SIENA ROOT NEW VIDEO
Siena Root´s new video is made by the band and Linus Hallström and illustrates how the band spends most of it´s time, by playing live. In March 2015 Siena Root will tour europe in support of their newly released "Pioneers" album.
https://www.youtube.com/watch?v=q3Hu6EFx6D0
NEW VIDEO BY TERMANOLOGY
Termanology feat. Chris Rivers & H Blanco "The War Begins":
REBA TO RECEIVE NASH ICON AWARD
Multi-media entertainment mogul Reba will receive the first-ever NASH Icon Award during the inaugural AMERICAN COUNTRY COUNTDOWN AWARDS, airing Monday, Dec.15 (8:00-10:00 PM ET live/PT tape-delayed) on FOX. Having become a household name because of her success in music, television, film, theater and retail, Reba is often hailed as the "Queen of Country Music." Her reign boasts 35 No. 1 singles and more than 56 million albums sold worldwide, as well as leading Pollstar and Billboard Boxscore as the No. 1 female country touring artist with more than nine million tickets sold.
http://www.theaccawards.com/tickets/
ETERNAL DEATH "CRY"
Elin Berlin said of the track, "Cry" is born out of late nights and raised by obscure dance floors, built on an endless pounding that takes over your body and changes the beat of your heart, when all you've got is that tireless desire to drown your thoughts in heavy bass and forget. When performing this live, this is a song that makes me feel equally weak and powerful. I think it's like that with resignation. To allow yourself to feel sad and show weakness is one of the most empowering things to do."
http://www.wonderingsound.com/eternal-death-premiere-bright-gleaming-cry/