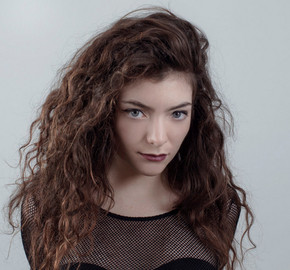 Soulful lyrics, hypnotic Three P Beats, and harmonic melodies are all hallmarks of the best R&B artists of the past 5 years. Alicia Keys, Usher, and even crossover artists like Kanye West have all topped the charts since 2010 with hot new releases, and are now on massive world tours. With the top spots now vacant for hot new albums, let's take a look at some R&B artists that are receiving some well-deserved buzz, and may even be on track for more success in 2014.
Justin Timberlake
In a massive departure from his boy band beginnings, Justin Timberlake has exploded onto the music scene in 2013 with his Billboard chart topping album, The 20/20 Experience. Featuring hit tracks like "Suit & Tie", and "Mirrors", Timberlake has fully tapped into his R&B potential. The success of his most recently released single from the album, "Not a Bad Thing", has kept him on top of the charts through much of 2014. In fact, Timberlake has appeared twice on "Saturday Night Live", and on "The Tonight Show". His concerts have been selling out in record time, so if you get a chance to see JT live, don't hesitate.
Lorde
Originally named Ella Marija Lani Yelich-O'Connor, Lorde is the youngest member of most musically acclaimed lists. She is just 19, but the New Zealand based singer-songwriter has already released one single, "Royals", at number one on the Billboard charts. The R&B superstar was even hailed by Rolling Stone Magazine as the single best performer at Lollapalooza in 2014. With a newly minted single arriving sometime in 2014, alongside its inclusion into the near guaranteed smash hit movie, "The Hunger Games, Mockingjay – Part 1", Lorde is truly at the top of her game.
Nicki Minaj
Nicki Minaj is one of the most popular American born crossover female artists of the past decade. With hits such as "Super Bass", and "Va Va Voom", under her belt, Minaj is absolutely primed for a huge 2014. In fact, her recently released single, "Anaconda", from her upcoming album just topped the BillBoard Hot 100 chart. Minaj has been on a roll recently, with a now concluded sold-out world tour that included appearances from artists like T.I. and Drake.
Justin Timberlake, Lorde, and Minaj are just three examples of some huge R&B artists at the top of their game in 2014. Thankfully, there still time left for them, and others, to continue to Wow! our earbuds over and over again.