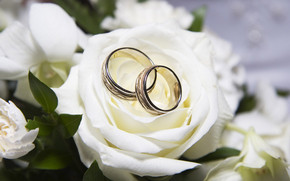 Indian weddings are so much like fashion trends. A particular trend picks up and then it is done to death, till people are really sick of it. Take choreographed dances or sangeet preparations for example. Dancing on the latest Bollywood songs became a trend more than ten years ago and it is still carrying on. When wedding season in on in full swing, guests attend multiple weddings where the same songs are played and the same dances are danced. Isn't this similar to peplum trend? It took off on the runway and now everyone from flea markets to clearance bins are getting rid of peplum tops and dresses.
Everyone is very excited about planning a wedding, especially if a celebration is happening after a very long time in the family. But doing the same predictable things and aping everyone else's idea of an ideal wedding will make yours too boring and mundane. Just like with all other areas of your life, the secret ingredient in your wedding should also be originality. Planning things differently will ensure that your guests have a great time and you and your family become the trend setters instead of trend followers.
Instead of planning a run-of-the-mill sangeet, how about opting for a theme night, retro style? Everyone including the bride and groom can dress up like yesteryear's fashion icons and Bollywood stars. If you are a huge Bollywood fan, this is the best way to celebrate a fantastic wedding function. You can your family can buy Bollywood sarees online and can hire a makeup and hair artist to doll you up with the perfect bouffant and winged liner. The food items in the buffet can too be the favourite food of the 70s – golgappas, bread pakoras, bhajiyas, et al. The decor and music too should force people to forget their inhibitions and shake a leg on the dance floor.
The invitation card is another are where your creativity and originality can add a huge distinguishing factor. Forget the boring invites with multiple leaflets, instead go for a brochure style invite or if your budget permits, a coffee table book style invite. The mini book can tell your love story in the most beautiful way to all your guests. Customizing your invite and adding a small gift, which can be used by your guests will dial down the narcissism and make your guests feel super special.
The reception ends up being the most boring part of the wedding. It is highly annoying for the bride, groom and their families to just stand on the stage and pose for hours after days of entertaining guests and playing hosts. Even for the guests, the reception is more of a formality and not so much of a fun event.
Instead of erecting a stage and standing there as newlyweds, why not greet your guests individually by circling around the venue. The photographer can follow you around and take candid shots instead of boring, non-stop photos in the same pose. For fun and light-hearted photo sessions, it is best to go for a photo booth idea with lots of props. You can have a great collage of photos with your guests, your spouse, your family and even some fun solo shots.
Weddings are mostly planned keeping in mind how society expects us to host an event. While it is good to keep your guests in mind while planning your functions, it is also important to remember that this is your special day, and unlike a birthday, it isn't going to come every year!