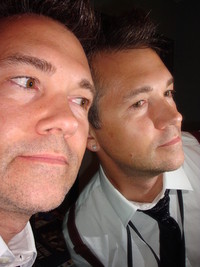 Craymo is a New York native belting out his new pop single called, Love You More. This is a tribute to the Beatles and has the pop flavor that takes you back to the root of what makes popular music. A universal appeal with whimsical upbeat rhythms.
Listen: http://www.reverbnation.com/craymo/song/20630103-love-you-more
Craymo brings a lot more than meets the eye. He is a voice of a generation that is bringing back hip swinging pop. Up tempo, guitar driven melodic composition with a flair for eccentric vivacity. His vocals wrap around a bouncing melody that is undeniable. It is engaging and impossible to ignore.
This song is guitar driven with a concise, well thought out chord progressions that sets up the feel of happiness and satisfaction. The positive vibes exuded with the melodious harmony is a flash of the past with a slightly new twist. It has a well defined direction that soars to new heights. You simply cannot help but getting lost in the moment and walk away feeling a bit more alive than you did before.
Craymo's new single, Love You More is a current sound celebrating the ground breaking influences of the greats from the past. He is not afraid to experiment and the end results are impeccable. A fresh, positive vibe challenging you to get up and dance. Get lost in the music and feel free to let your inhibitions fly out the window. This is fun and I can guarantee a smile from ear to ear.
I rate this 4 out of 5
http://www.reverbnation.com/craymo
Rebecca Hosking – www.rebeccahosking.com – hoskingrebecca@gmail.com