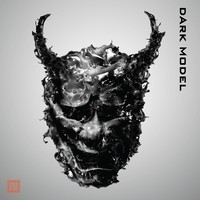 Dark Model is not at first glance what it might seem. Opening with traditional classical strings on 'Dance Of Wrath', things quickly take a different direction, exploding with electronics and dubstep throbs. It's certainly an ambitious concept, and fusion music very often either favours one genre at the cost of others. Dark Model, however, strikes a remarkably credible balance
'Fate' mixes dubstep drops with strained, ecstatic strings which at points evoke memories of Escala's 'Clubbed To Death', here all the more enjoyable as entirely original music, while the ecstasy and euphoria found on the album reaches vast proportions on 'Close To Infinity', a track that would suit any action movie soundtrack.
It's the little touches along the way that stand out, like the glorious church organ at the close of 'Broken Arrows', the clattering breakbeats of 'Onibi (Demon Fire)', and the distant piano on 'Hope Is Never Gone'.
"Fate"
https://www.youtube.com/watch?v=E7U3fR9H254
"Onibi (Demon Fire"
https://www.youtube.com/watch?v=ijNVbYFpWQg
'Double Cross'   manages to blend a James Bond theme style with deep, dark strings which maintain a sense of suspense and dread, while 'Prayer For The New Moon' plays with a more eastern aesthetic, all the while with an elongated, bowed note running underneath the fragile melodic twists and turns.
There are rich, narrative turns on the album too, most noticeably on 'I Will Return', with its wistful violins and thundering drums that build into a tremendous crescendo of heart-fluttering proportions.
Drawing to a conclusion with 'Oath', the electronics come back into centre stage bigger and better than ever, with fluttering arpeggios, throbbing bass, and skittering synths that take flute tones and twist them beyond recognition. As the album comes to its end, it's clear that Dark Model is a rarity – ambitious in its attempt to fuse cinematic scores with up-to-the-minute dub aesthetics, and overall it's successful in what it has set out to do.
Dark Model official website: http://www.darkmodelmusic.com/
By Chris Marsh