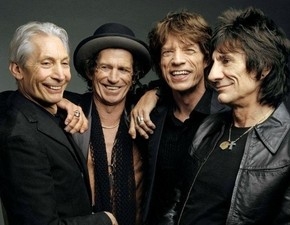 Legendary rock 'n' roll band The Rolling Stones will perform in Israel for the first time ever at Tel Aviv's Hayarkon Park on June 4, 2014.
The Rolling Stones will perform hit songs from their 30-plus-year career in front of more than 50,000 fans from Israel and around the world. In addition, a selection of international music superstars have recently announced one-off performances in Israel this summer, including international pop superstar Justin Timberlake (May 28); seminal rock band The Pixies (June 17); and Neil Young and his band Crazy Horse (July 17).
"We are thrilled to announce the first-ever performance in Israel by one of the most influential musical groups of all time," said Haim Gutin, Israel Commissioner for Tourism, North and South America, "which further adds to an already dynamic lineup of performances and festivals taking place in Israel this year."
For more information about travel to Israel, visit www.goisrael.com.