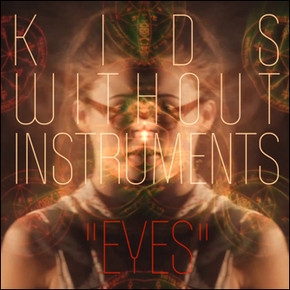 Los Angeles based Bit-Pop-Neo-Dance-Electro-Punk upstarts, Kids Without Instruments, premiered the video for their new single "EYES" today on The Awesomer. The video, which is the first look off of their upcoming EP due out later this year, is a bold step forward for the musically maturing duo, as their sound has taken a more sonically progressive turn on this upcoming release (think Grimes meets The Knife). The visuals are perfectly suited to accompany the blend of eerie vocals and frantically pulsing electronic arrangements that somehow manage to maintain mass appeal despite the track being decidedly left-of-center.
Video for "Eyes"
http://youtu.be/kt5ySVyIw54
Kids Without Instruments (KWI) began as a dream that would later turn reality when two star-crossed-socially-awkward children met on the popular social media site Tumblr. Their identities are FrankJavCee, 20, an 8-Bit, SNES RPG enthusiast producer/singer/songwriter and Marion, 19, a shooting star singer/songwriter, who together began making melancholic pop beats in 2011.
FREE DOWNLOAD: SIX SONG EP
https://soundcloud.com/cremefraichelabel/sets/kids-without-instruments-ep