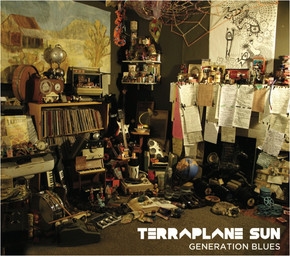 Terraplane Sun are excited to announce that their new album Generation Blues is completed for release in July of this year on Trauma 2 Records. The album is the follow-up to the SoCal-based quintet's 2013 EP entitled Ya Never Know.
Recorded at Kingsize Sound Labs in Eagle Rock, CA, the album features new recordings with production duties split between the band (5 songs) and Dave Trumfio (Wilco, My Morning Jacket, The Mekons) (6 songs). All songs except Funnel of Love were written by Terraplane Sun.
A new song from the album entitled, "The Stone," is being made available via streaming as an album teaser; see the link below.