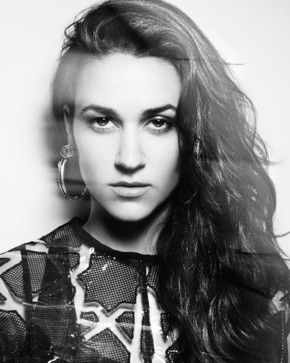 Rising star KAT DAHLIA has announced that she's hitting the road to celebrate the release of her new single "Crazy," produced by Glass John and available at all DSPs on February 18th. The critically acclaimed "Gangsta" singer-songwriter will headline a nine-city tour of intimate east coast venues, kicking off February 17th at World Café Live in Philadelphia, PA and wrapping up on March 4th at Masquerade-Purgatory Stage in Atlanta, GA.
https://soundcloud.com/katdahlia/crazy
Hailing from Miami, KAT DAHLIA is a 23-year-old Cuban-American singer-songwriter who truly has a story to tell and you can feel her passion and honesty in her vocal tone. She's been busy working on her full-length debut album, My Garden, with some of the hottest names in music, including Salaam Remi, Timbaland, Future, Missy Elliott, Rico Love, Stargate, Naughty Boy, Illangelo and Fraser T. Smith. Named "one of the most anticipated albums of 2014" by Complex magazine, KAT DAHLIA's My Garden is scheduled to be released in spring 2014 by Vested in Culture/Epic Records.