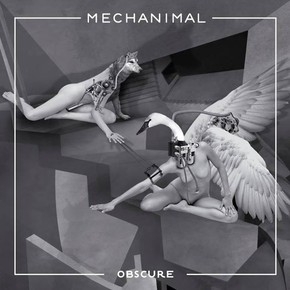 One year after the successful launch of their self-titled debut album, Athenian industrious trance band return with a new brand driving 7inch single as precursor for their upcoming sophomore album.
       
Both tracks were recorded in the summer of 2013 in the studio of Mechanimal in Kessariani, Athens and express experiences that while personal they reach a large part of people's everyday life. "Obscure" speaks about all those well-hidden information running through our veins, some of them unconsciously, while "The Last Summer" is a melancholy ballad that describes the end of a false era when one realizes that perhaps we are nothing more than the memory of a wounded machine.
       
The single was mastered by Coti K. The cover artwork comes from visual material of the band's visual artist, Aggeliki Vrettou. The video for the track "Obscure" was directed by Yannis Karabelas, a member of the creative team Les Yper Yper.
https://soundcloud.com/innerearrecords/mechanimal-obscure