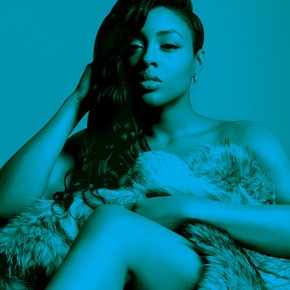 Andreena records, composes and produces, independently, collaborating with industry veterans such as DMX (Album: Undisputed "Cold World" & "No Love"); among others, she has worked with Drake (The Comeback Season, "Closer"), The Bizness (Chris Brown, "No Bullshit"), Brian Michael Cox (Mary J. Blige, "Be Without You"), James Fauntleroy (Jordin Sparks, "No Air"), Kevin McCall (Keri Hilson, "One Night Stand", Chris Brown "Deuces") and Needlz (Bruno Mars, "Just The Way You Are"). Her most recent EP, All Eyes on Me, was released in September 2012.
Andreena sizzles in her brand new video from her "Acoustic R&B Cover" series. She does R&B singer Future's hit record "Honest" justice by executing her own simple rendition on keys.
WATCH Andreena's cover of "HONEST" by Future:
http://www.youtube.com/watch?v=7RdkFuXW0D8
Since the release of her latest album, the Toronto R&B singer/songwriter/producer
has been busy in the studio working on new material.
Purchase Andreena's debut album "Naked" here: http://paltip.com/skopeing/!2tfbs