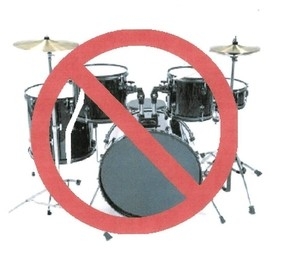 Hello good music lovers of the world. We have made it to another week and for that I am grateful. You know on my free time I am always thinking of music and what makes a song a hit. I must admit that on my commute I listen to Boston radio to hear what the mainstream is pushing. At first when I heard Lorde and her song "Royals" I was not really into it. But after I heard it 3-5 times I liked it so much I bought it on Amazon MP3. So I ask my readers, how many times must you hear a song before you like it? Now I want to get off topic here for a minute. When I heard Jeff Bezos was going to send Amazon drones to make deliveries to our homes I was inspired. The music industry needs to take note and we must innovate like that to get the massive collection of music being released everyday to the people in the most efficient and profitable way possible. Now lets get back to the music. This next group is always inspired and they are Class Reinion from Chicago, IL. Led by JAD & Shaggy, these guys are not strangers to Skope and they have a new album out 'No Drums Allowed'. The album's title is also its concept, a concept which came from people telling the band that they "should create music without drums or any drum machines to see if [their] songs could stand on their own." Join me this week as JAD & Shaggy of Class Reunion speak on how they got started, digital vs physical sales, Chicago based music venues, and so much more!
Stoli: Where are we talking from today and what are you plans for the holidays?
JAD: As far as the band goes unless my music knows something I don't, we don't have any gigs planned for the holidays but we are open to any opportunities of course.
Shaggy: We are talking from Chicago, IL (there is a Chicago, Wi). The only plans that Class Reunion may have is to spend time with the family, and maybe do a few Open-Mics to introduce our new Christmas songs.
Stoli: You have had a busy 2013. What are you most proud of and what are looking to do in 2014?
JAD: For me, I'm very proud of all the work as a whole and that we have product great music for our fans.   For me as a fan of music myself, I would love to have my favorite Artist put out as much music as we have in a year as I believe this industry has produced some of the Artists I have ever heard.   However, not all of the new Artists coming out in this millennium are all bad.   Unfortunately this industry is not the same as it was back in the 1970 and 1980″s as far as the quality of music to be released to the public and fan alike.   I want the music that we put out to be the best that we can record, play and sing to try and stop the continuation of the disintegration of the Rock industry due to likes of Justin Beeper and and the his kind of crap music.
Shaggy: We're proud of the fact that the band is still in tact, even with very few gigs that we have done this year. We're proud of the great review given to "Summer School," this, at least, allows us to see that we can do concept albums that stay true to what Class Reunion is all about.
Stoli: Give us a brief background on how you guys got started and why the name Class Reunion?
JAD: Well Mark (Shaggy) and I met in 1983 at Roosevelt High School in Chicago.   Mark left school a year later and we didn't see each other again until 2007 thanks to my wife Val Demas.   Her and Mark were members of the website "Classmates.com".   Mark was searching members and seen her name.   Although Mark and Val did attend the same school as I did, they did not really know each other.   Mark sent Val a message asking about me and she told him "yes I'm married to the smock" lol!   We arranged a meet at a Speedway gas station not long after that.   The band was formed in 2009 and the name came from the history of our friendship.
Shaggy: Class Reunion got its name from a jam session we did in the summer of 2009. I, Shaggy Docious, told the other guys (JAD and Dave Cheesman) that it was a real class reunion since we haven't been in the same room since high school back in 1984. Jon (JAD) and I had started jamming a couple of time since 2007, when he found out that I played a few instruments and had been performing back in the late 90s. You could say that Class Reunion is what it is because of Jon's wife Val. It was through her that Jon and I got together in the first place, after nearly 20 years.
Stoli: You have a new album out, 'No Drums Allowed.' How long were you writing & recording the album and where can readers grab a copy?
JAD: We began recording the album on April 19, 2013 and completed the album recording on August 21, 2013.   As far as the writing, Mark and I write whenever a song hits us.   For the most part I write lyrics, once I have written what I want to say, I e-mail my lyrics to Mark and then he adds the music guitar chords to finish the song.   Yes it's true we do at times write like Bernie Taupin and Elton John, except we look better! lol!   However, there are 2 songs on this album that I wrote the music and lyrics as well ("Angel Heart" & "Hero").
Shaggy: Well, most of the songs had already been written (some as far back as the end of the 20th century; others in the early part of the 21st century and others in the last three years), they were just waiting to be recorded. They can get a copy by sending an e-mail to either jondemas@comcast.net or shaggydocious@yahoo.com requesting a copy (we will respond with details of price and address to send their money orders.
Stoli: Being that we are in the digital age do you expect fans to buy the physcial copy or do you focus on digital outlets?
JAD: No all we care about is that fans will buy our music however they want it.   However, we only have one album on Itunes and that's our album "Music Nation" which was released back in 2012.   Right now we mostly sell our music through site like reverbnation and facebook in the form of physical copies.   We are open to either, whatever our fans want we can a will do.
Shaggy: Right now, we would like to focus on the physical copy.
Stoli: I really love the song "Alicia (My Darling)". Who wrote that song and what does it mean to you?
JAD: That song was written by Mark L. Sánchez however, for me that song was very fun to play and sing on.   I love playing on all of Mark's songs as he's a great song writer as he writes from a simple progression and that makes it fun to play bass, add background vocals and do the final mix on.
Shaggy: "Alicia (My Darling)" was written by me, Shaggy (real name: Mark L. Sánchez), it was written through inspiration. Alicia is one of my friend's daughter's middle name. I was walking to the train station headed for work, when I started singing, "Alicia! Alicia, my darling!"  
Stoli: Being that you guys are Chicago based, what venues do you like to play and go to hear live music?
JAD: We have a lot at "Gallery Cabaret" in Chicago on 2020 North Oakley street on Thursday nights for open mics and 2 times a month, every month they have "Song Writers" open mic where you can debut new songs to see what people think and we have don that before.   It's always good to get feedback on new material from time to time.
Shaggy: Well, right now, we've been doing the local bar scene, but it would be nice to do street festivals (especially in the summer), Taste of Chicago, Hard Rock Café and House of Blues.
Stoli: How much time per week do you all get together to play and do you also have family/work as well?
JAD: Well as far as the band goes, Mark and I get together every Wednesday to work on projects, rehearse new or cover songs that are planed for projects or live performances etc.   For me I don't spend a lot of time with my family, my wife I do though.   I work from Friday-Mondays so I do have a lot of down time from work and that's when I work band things like mixing, the artwork for our albums and networking as well.
Shaggy: Well, Jon and I get together on Wednesdays for a couple hours to work on new material and/or projects. On occasional Wednesdays we go out to Algonquin, where Dave our drummer lives and have an all-day jam session with the new material or for rehearsal time before a gig. Jon and Dave are the only ones that work (Jon in security and Dave in medicine). I volunteer as a Teacher's Assistant tutoring Hispanic adults in ESL (English as a Second Language for the Christopher House and I also volunteer my time in the kitchen at the Bible Institute where I graduated preparing food for the current students.
Stoli: Interscope put $25 million into marketing Lady Gaga new album. What does that say to you about the major labels holding on the the past?
JAD: Well for me it looks like they are not doing anything to hold onto the past.   New Artists is the life blood of this industry and that's how it should be.   Lady Gaga is a very talented musician and I know she will be around for a long time to come.   I just hope Class Reunion will have the same longevity as well.
Shaggy: Well, I may not be a big fan of Lady Gaga, but I do like some of her stuff. I think major labels today are not doing what they have done in the past. There are a lot of good artists out there, including Class Reunion (this is based on audience reaction), who may never get the break they deserve because this seems to be young man's (as well woman) world. To tell you the truth, there some acts out there that should not even be out, but this is a different world than when members of Class Reunion were growing up. Groups like Class Reunion will be stuck playing local venues, unless some one with real musical knowledge was willing to take a chance. All the George Martins, Quincy Joneses and Berry Gordys are long gone.
Stoli: You have a massive catalog. What inspires and keeps you driven to constantly put out music and how does Class Reunion improve your life?
JAD: What drives me is the work (music).   This is something I have always wanted to do since I was a young boy.   Working with Mark gives me one of my dreams come true.   Also I think just being creative as a whole help me keep going as I love doing this and working with Mark could not get any better unless we really break this wide open and more people want this thing calls Class Reunion. I think we have the power to bring this industry back to way it was when the quality of the   music was as important as the quantity.
Shaggy: One, we like playing, even for fun. Two, as the main songwriter, I am always coming up with new songs. Since the band started playing that one summer day in 2009, I have written almost 30 songs by myself, and have put music to just about every song Jon has written (except for a few that he came up with on his own). Class Reunion hasn't really improved my life, but it gives me a purpose to continue in music until I can't do music anymore (I suffer from Osteoarthritis).
Stoli: What is coming up for Class Reunion and where you @ online?
JAD: As I said before, no gigs upcoming but we are open to new opportunities. Online: here are some webpages we have access to and our music can be seen and heard: Facebook: www.facebook.com/classreunion.biz Reverbnation: www.reverbnation.com/classreunion Youtube: www.youtube.com/jdemas123
JAD: Class Reunion is currently working on the following Holiday album:   "A Class Reunion Christmas" EP album that consists of 5 songs:
 
1. This Christmas (Sánchez)
2. Belleau Wood (Garth Brooks cover)
3. Please Come Home For Christmas (Eagles cover)
4. Feliz Navidad (Ft. Val Demas) (Jose Feliciano)
5. Chistmas Time Again (Demas)
 
So far we have 2 of then 5 songs as our plan is to have this project complete by at least the 1st or 2nd week of December.
Shaggy: We're working on, yet, another Christmas album and we're on Facebook, ReverbNation, Youtube, and My Daily Flog.