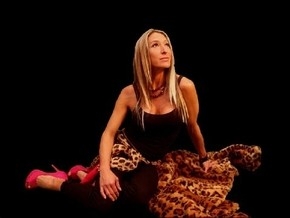 Nashville-based vocalist LEILAH is the daughter of Woodstock hit singer/songwriter Melanie ('I've Got A Brand New Pair of Rollerskates', 'Look What They've Done To My Song') but is claiming 2014 as her year to breakout on her own as a solo artist.
LEILAH's new album Make Believe is out now and can be streamed is SoundCloud at www.soundcloud.com/leilahmusic.
On top of her new album, LEILAH has released a new music video for her profound new single 'Only You'. Watch the video now at http://youtu.be/z_-pwmfSro4.