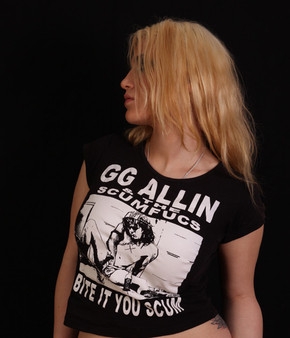 Eve Minor coyly begins describing her latest tasty creation Dirty Pop; a fusion of Grunge, Punk, EDM, hip hop and metal. EP, Ex Rated , is "super fun, and playful…" the songstress continues, having her lyrics described as "very tongue and cheek," by Patrick Erlmich (The Cutting Room).
Eve Minor, isn't just a name, "it's, it's own key," combining minor and major melodies with guitar feedback through a youthful, girl next door lens.
You can preview the tracks here: http://www.soundcloud.com/eveminor.
"I'm a Freak, but you love it…" the curvaceous instrumentalist chants, in a deviant party-goer anthem."…I like to keep my art part mystery…" Eve continues, with a long-lashed wink, "it's superficial, and then you take a step back and go woah, I wonder what that means' – that's art."