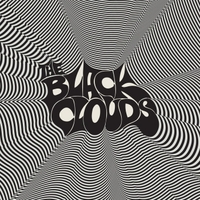 Formed in 2004, The Black Clouds of New Jersey have been pouring some Seattle-ish grunge on the Garden State. Their latest release, Better Days, is a rockin' howl of discontent.
The "Intro" offers a melancholy but melodic electric guitar riff with some distortion.
"No Reason" starts out with this guttural bass line, then explodes with multiple instruments, before setting up the album's first vocals. The lyrics are less than upbeat: "Take a look around / Everyone's hollow / It makes me wish / That I couldn't see."
After this remark on surrounding humanity, the speaker asserts his will to captain his own existential ship: "I don't need a path laid out to follow / I don't need it to tell me who to be."
A brief guitar solo midway echoes back to 1990s Alice in Chains, and it dawns on me that The Black Clouds hovers on the AIC side of Nirvana.
"Breathing" begins with this sinister metal riff. So heavy that it makes me think of the just-deceased Slayer guitarist. The vocalist really lets loose during the chorus, which conveys a Cobain-level sense of desperation. About two-thirds of the way through, there's this brief but utterly demonic guitar interlude. Whosoever lurks behind that six-string definitely likes to experiment!
Audio: http://www.theblackclouds.com/listen/
"Defective Mind" is a stellar hard rock assault with a deep, shit-kicking guitar riff that, to my delight, keeps recurring.
Same could be said for the intro to "Again." I love the way the vocalist howls the word, "Again!" A lotta torment in that voice! This song would be good just on that word alone.
"Fray" is a slower, somewhat eerie track with a splendid intro riff. The vocals really let loose in the song's latter part.
"Stalemate" launches with this badass truckstop   guitar riff. Am also a fan of the more subtle interlude during the track's middle, where the lead vocalist shows an element previously unheard on the album.
"Rid of Me" definitely sounds like it rose from the muddy banks of the Wishkah. Makes me want to put on some ripped jeans & flannels, then stage-dive into my futon…
Better Days is ready and waiting at: http://www.cdbaby.com/Artist/TheBlackClouds
You can also indulge your curiosity at: http://www.theblackclouds.com/
 
Ray Cavanaugh – owleyesgatsby@yahoo.com