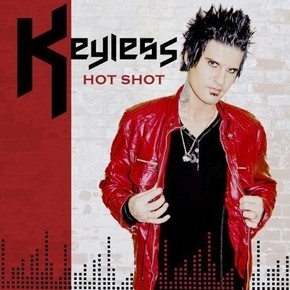 Keyless, a pop solo artist from Memphis, TN, has released his debut album "Hot Shot" today May 21st. Recorded at The Noise Factory Studios in Memphis TN with producer Dave Cowell (aka DJ Unlock), the album is filled with radio anthems.  
The video for the album's first single "Everything" can be viewed at the following link: http://www.youtube.com/watch?v=t6pJVVU0uPA.
Keyless hit the scene like a roller coaster ride that takes you from pop to rock to those warm, catchy electronic club feeling vibes. In early 2011 Keyless teamed up with producer extraordinaire, Cowell to start laying the ground work for what would become the debut album for Keyless. The album is filled with commercial hit after hit and "oozes radio" as said by Kevin Nix of L. Nix Mastering from historic Ardent Studios. The album also features songs "Deep End" and "Hot Shot" mixed and mastered by Chuck Alkazian (Christina Aguilera, Elton John).