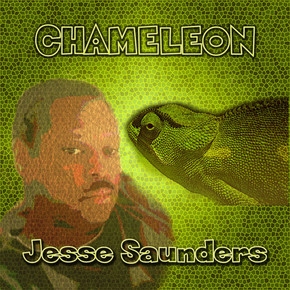 Featured on the 3rd installment of Jesse Saunders' OLD SKOOL NEW SKOOL compilation series is the DUB version of his new single CHAMELEON. The Originator is back again, this time to take you on a musical journey with his new single CHAMELEON! Herbie Hancock was the inspiration for this Jazz meets Funky booty shaking HOUSE MUSIC release. The DUB brings all the elements of a non-stop, sweat fest on the dancefloor together, while the BASEMENT MIX takes you back to the groove that started it all! Alessandro Otiz lends his hand to the Summer Mixes.
Buy:
http://traxsource.com/#/title/220992/chameleon
Buy:
http://www.beatport.com/#release/chameleon/1087006
Known as the "Originator" of House Music, Jesse Saunders wrote, produced, performed and mixed the world's very 1st house record "ON and ON" on his upstart record label Jes Say Records out of Chicago in 1984. His previous single NOW THAT WE FOUND LOVE garnered major radio play and over 20,000 PLAYS on Sound CLoud! This one is destined to be even bigger!
Broken Records:
http://www.brokenrecords.us/news/chameleon-jesse-saunders.html
SoundCloud Link:
http://soundcloud.com/brokenrecords/sets/chameleon-jesse-saunders