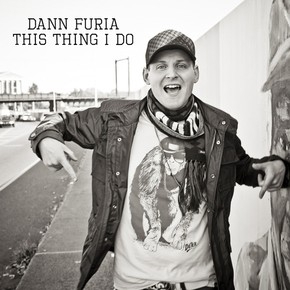 Dann Furia's 2013 release "This Thing I Do" includes 6 songs produced by Larry "Pop" Summerville, whose production credits include Flo Rida, Christina Aguilera, Alexandra Burke, Amerie, and BoA.
The album's title track "This Thing I Do" has already been licensed for use by Supercuts, Quiksilver, DC Shoes, and Roxy Clothing.
Youtube link to "This Thing I Do"
http://www.youtube.com/watch?v=LaNFJDs1Dq8
Dann Furia, formerly known as Skip-Dawg, is an American rapper whose songs have been placed in more than 50 TV shows, movies, and advertising campaigns, including E! News, ETALK Daily, Life/Style Television, and The NFL.
A graduate of Princeton University and Haverford High School, Furia also created a popular website "The True Stories of a Rapper Whose Lungs Collapse" which chronicles the challenges of his lung condition and multiple lung surgeries.
http://www.facebook.com/skipdann
http://www.twitter.com/realskipdawg