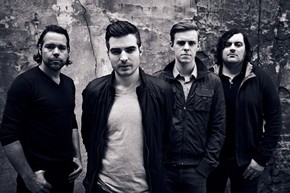 London-based indie rock quartet The Boxer Rebellion are pleased to announce details of their new album titled Promises. Co-produced with producer Billy Bush in Los Angeles, CA, and being released on May 14 through the band's own Absentee Recordings label, Promises is the uplifting and cinematic follow-up to the critically-acclaimed The Cold Still, and will be available to pre-order from Tuesday, April 2.  
[youtube HKTAXkpGceQ]
Free six-song download also available at http://theboxerrebellion.com for a limited time only.