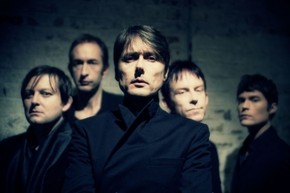 Brit-pop legends The London Suede (also known as Suede) are pleased to confirm their North American release for their sixth studio album 'Bloodsports' out on March 19, 2013 on Ingrooves/Fontana.
[youtube OJIHBmH-11g]
"After a year of sweating and bleeding over the record it's finally finished, so we wanted to get some music out there as soon as we could. It's about lust, it's about the chase, it's about the endless carnal game of love. It was possibly the hardest we've ever made but certainly the most satisfying. It's ten furious songs, for me, have reclaimed from ourselves what Suede was always about; drama, melody and noise." said the band's front-man and founding member Brett Anderson about 'Bloodsports', their first studio album release since 2002.